Definitive Brian Wilson & Beach Boys Bio Back In Print This Week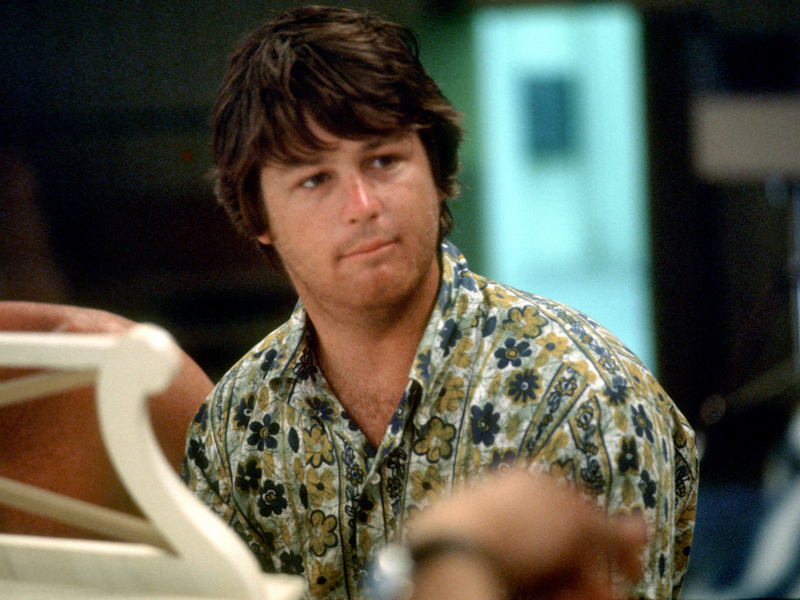 For the first time in 37 years, the only book that can accurately be dubbed the definitive tale of Brian Wilson and the Beach Boys is finally back in print. Coming on Thursday (September 22nd) via Omnibus Press is author David Leaf's eagerly awaited and extended God Only Knows: The Story Of Brian Wilson, The Beach Boys And The California Myth. The book now features newly written contributions from Paul McCartney and Barry Gibb, an introduction by Jimmy Webb, and notes by Brian's wife, Melinda Wilson.
The new version of the classic tome features both his 1985 update and a new, nearly-150-page 2022 look back over Leaf's life and work with Wilson, which included co-producing the groundbreaking 1993 Good Vibrations: Thirty Years Of The Beach Boys box set, which at Leaf's gentle urging, featured the first extended crop of unreleased SMiLE material to reach the general public. In 2001, Leaf conceived and wrote An All-Star Tribute To Brian Wilson — yet another important step in Wilson reconnecting with his long-buried SMiLE music.
Most notably, Leaf — who has never been employed by WFilson — played a crucial role in shepherding Wilson into a safe zone that would allow for SMiLE to finally be staged for a concert audience. Leaf's 2004 documentary Beautiful Dreamer: Brian Wilson And The Story Of SMiLE, chronicled not only the deep and sordid tale of the brilliance and ultimate failure of Wilson's 1967 Beach Boys opus — but how in late-2003, Wilson rallied with original collaborator Van Dyke Parks and musical director Darian Sahanaja to revisit the material that led the way to a Grammy Award-winning globally revered live, studio, and archival project.
As Brian Wilson said in the book's press release: "For over 30 years I've trusted David Leaf with my music and my story. The 2001 Radio City tribute to me was a highlight of my career. And his SMiLE film Beautiful Dreamer was one of the reasons I was able to finally finish the record. He's a true friend."
David Leaf added: "When I wrote the original (edition of The California Myth), I was 25 and an intense, driven journalist on a mission to uncover the truth about Brian Wilson's life. In the wake of the publication of the 1978 edition I became Brian's friend and occasionally his partner on landmark projects. Now as an 'elder statesman' in Brian's life and story, this reminiscence is a celebration of Brian's 80th birthday. . . In telling these stories, my wish is to provide a wealth of information that will give the reader unexpected and invaluable insights into the man behind the myth."
We caught up to David Leaf and asked him to shed light on his journey in telling the tale of one of the 20th century's most important and beloved figures: "Y'know, I got what I wished for and I have no regrets. Because what I was able to do was create a book that now is a redemption story — as opposed to a 'what if?' story. And, so, regardless of all the things that I went through that, for the most part, I didn't write about, because I wanted this to be a celebration of what this man accomplished — despite being abused from almost the moment he came out of the womb. Y'know, he uses the line all the time — 'My last name is Wilson, so I guess I have a lot of willpower.' This is a guy. . . he took so much, and from an artistic point of view, I wonder whether his music would've been as powerful and emotional and affecting if he hadn't been abused the way he was."
At the core of the Beach Boys' sound was the blood connection between Brian and younger brothers — the both sadly departed Dennis and Carl Wilson: "There was a connection — an inexplicable connection between the brothers, that unless you have brothers, you're never going to understand. And Brian, Dennis, and Carl had that. So, when you watch the clip of them doing 'I'm Bugged At My Old Man,' you see something that is. . . that is, really — it's, like, a private revelation of that connection. That's the DNA of the Beach Boys. The family harmony blend that Brian taught them. That's the DNA of the Beach Boys that matters to me."
Brian Wilson felt as though David Leaf's Beautiful Dreamer doc showed the joy and fear and disappointment in the loss of SMiLE — but ultimately the incredible sense of accomplishment he felt in finally sharing his vision with the world: "It was an experience in sentimentality. It was very sentimental. I was interviewed for hours and hours, and when they showed me, when I saw the documentary, I almost got tears because it was so revealing, very revealing, about my life."
David Leaf, who is now an adjunct professor at UCLA Herb Alpert School of Music, is also renowned for such documentaries as 2001's The Bee Gees: This Is Where I Came In; 2006's The U.S. vs. John Lennon; and 2008's The Night James Brown Saved Boston, among others.
To order God Only Knows: The Story Of Brian Wilson, The Beach Boys And The California Myth, log on here: https://amzn.to/3dgPN1v