Doobie Brothers Co-Founder John Hartman Dead At 72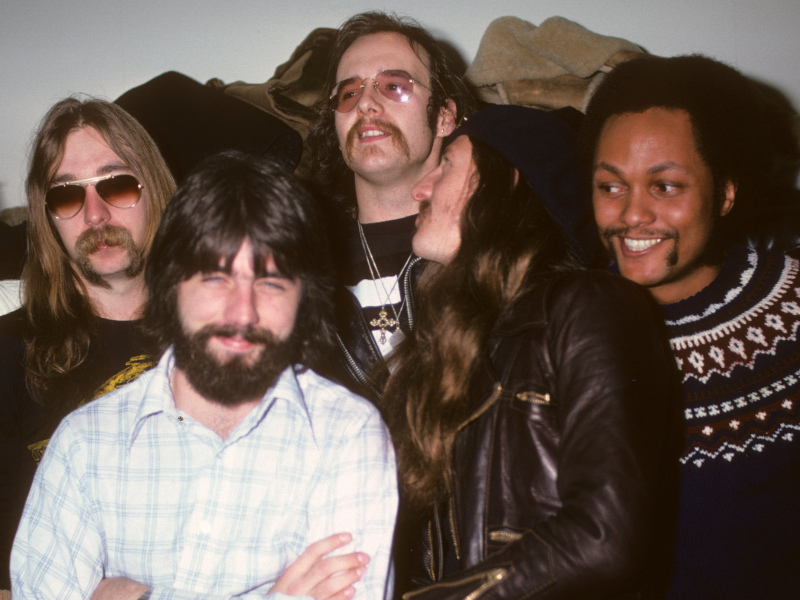 The Doobie Brothers' original drummer and co-founder John Hartman died on September 23rd of undisclosed causes at age 72, according to Variety. Hartman, who, initially was the band's sole drummer, was an integral part of the Doobies during their meteoric original run. Starting in 1973, he drummed alongside second drummer Michael Hossack who was then replaced by Keith Knudsen.
Knudsen died on February 8th, 2005 at age 56 from complications related to pneumonia.
Hartman split from the band in 1979 only to join forces with the Doobies again on their initial reunion albums — 1989's Cycles and 1991's Brotherhood, after which he retired from the music business. He was inducted alongside the Doobie Brothers into the Rock and Roll Hall of Fame in 2020.
The Doobie Brothers posted an official tribute online to Hartman, which reads:
Today we are thinking of John Hartman, or Little John to us. John was a wild spirit, great drummer, and showman during his time in the Doobies. He was also a close friend for many years and an intricate part of the band personality! We send our condolences to all his loved ones at this difficult time. Rest In Peace John.
John Hartman will walls be remembered for the legacy the Doobies have left behind, having played on such classics as "Long Train Runnin'," "China Grove," "Listen To The Music," "Takin' It To The Streets," "Black Water," "Jesus Is Just Alright," "Rockin' Down The Highway," "What A Fool Believes," "Take Me In Your Arms (Rock Me A Little While)," "It Keeps You Runnin'," "Takin' It To The Street," "You Belong To Me," and "Minute By Minute, among so many others.
Not too long ago, Michael McDonald — John Hartman's longtime bandmate — told us he's always considered himself a Doobie Brother and still loves his former bandmates deeply: "I take a certain amount of pride that we had our share of band disputes, y'know, throwing furniture at each other backstage, and all that (like) bands do — y'know, in the crazy days. But it was always important to remember that we were friends first and I think that's what we've walked away with. It's probably more valuable than ten-times greater success monetarily or record sales-wise. We really, y'know, got through it, intact as friends, y'know? And I think we all kind of hang on to that with a. . . put a certain amount of value on that."