Drake Was The One Who Bought Tupac's Crown Ring For $1m At Auction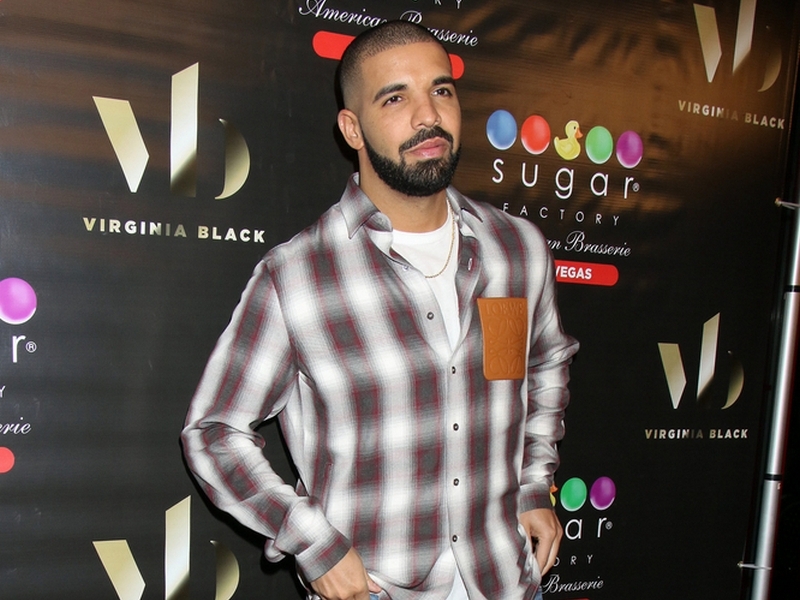 Tupac Shakur's iconic gold, ruby, and diamond-encrusted crown ring — which he designed and wore to the 1996 Video Music Awards just days before he died — was auctioned off for $1 million by Sotheby's earlier this month to mark the 50th anniversary of hip-hop. It wasn't clear who the buyer was until Friday, when Drake shared an Instagram Story of himself wearing the ring as he promotes his feature on Travis Scott's new album, Utopia.
"This one-of-a-kind, custom ring was meticulously designed by Tupac and is among the final products of his boundless creative energy–a unique artifact from a period of time that is a testament to his enduring influence on both Hip Hop and global contemporary culture. We're thrilled that this exceptional piece has entered a new chapter in the hands of another legendary artist," said Cassandra Hatton, Sotheby's Global Head of Science & Popular Culture.
It's now the most valuable hip-hop artifact ever sold at auction, and the only one to sell for over $1 million.