Duran Duran Reuniting With Andy Taylor For New Album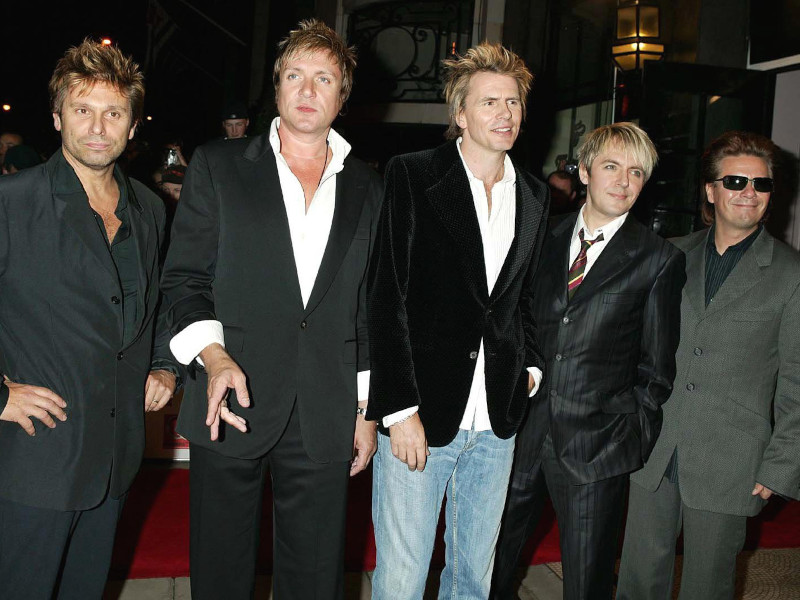 Duran Duran's John Taylor revealed the band is reuniting with co-founding guitarist Andy Taylor for their next album. Andy was absent from the band's Rock Hall inductions last year and revealed he has been battling stage 4 prostate cancer for five years. John Taylor told MSN.com, "When he dropped the bomb two days before the Hall of Fame, it was really shocking and terribly sad. We're working on an album right now that is going to be coming out at the end of the year and he's playing guitar."
Andy Taylor was in Duran Duran throughout its original classic run through 1985 and a brief reunion in the 2000's.
John explained that had Andy actually showed up for the Rock Hall event, which led him to reveal his diagnosis, the reunion would probably never have come to pass: "Had he come to L.A. and just gone on the TV show, we probably wouldn't have even thought about it. That (the album) happened as a result of this. There's a lot of cover songs on the album, songs meaningful to us when we were kids. So having him be a part of that project is great. (Simon) LeBon is flying to Ibiza to work with Andy. I kind of wish I was there. I think it'll be great. It'll be really profound for them. They haven't been in the studio together in maybe 10 to 20 years."
John Taylor added that a documentary of the sessions might be in the works, saying, "Somebody will have an iPhone on it."
During his early-2000's stint in the band, Andy Taylor explained that Duran Duran always tried to embody the best of British pop: "That, sort of, British pop culture, it still happens in our country but doesn't export as much today. For some reason, British music doesn't export in the same volume and people don't have the same love for our culture now. Not just in this country but all over the world. It has demised in that sense, so we do, sort of, feel that we are flying the flag a bit for what's best about British."
Duran Duran's next North American date is set for May 27th at the BottleRock festival in Napa Valley, California.