Ed Sheeran's First Onstage Gender Reveal Was Actually A Big Mix-Up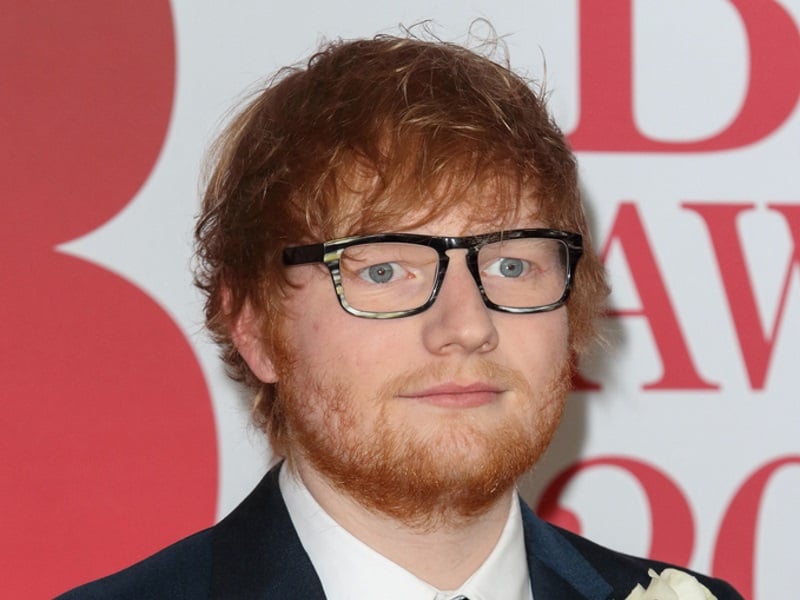 Ed Sheeran did his first onstage gender reveal at his Kansas City concert last weekend, but it turns out he still needs some practice. The couple in question told a local news station this week that while Sheeran revealed the baby to be a girl, that's not the case. "We had a family friend look at the chart so everybody was surprised, and they misread it and they read my gender, not the baby's gender," Erica Garcia Gomez shared.
But she and her husband Eloy have no hard feelings against Sheeran for the mix-up. "We just want to say thank you, Ed Sheeran, for doing this for us and making it a memorable night and later on we will laugh about it for saying it was a girl, but it really is a boy," Garcia Gomez added. In fact, the song that Sheeran paused for the reveal, 'Perfect,' was their wedding song.