Edward James Olmos, Arnold Schwarzenegger, Bruce Willis + More!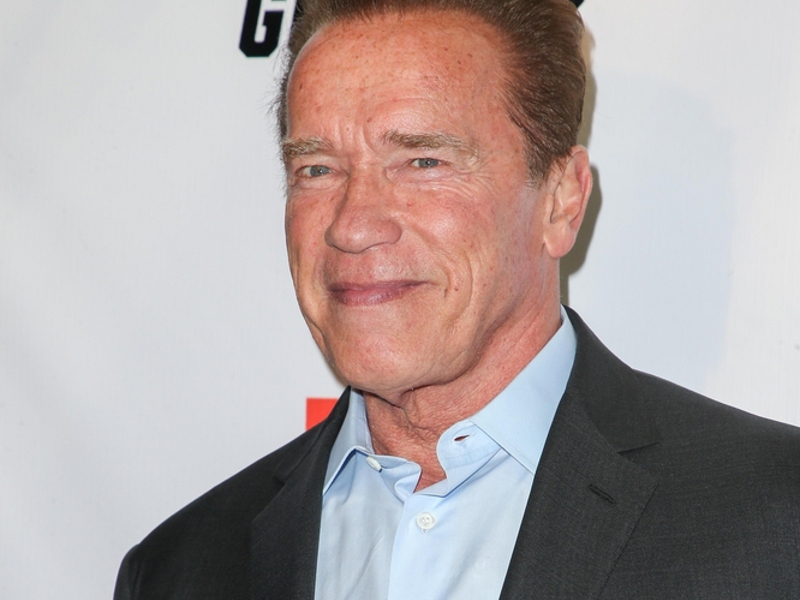 EDWARD JAMES OLMOS REVEALS THAT HE'S RECOVERING FROM THROAT CANCER: Selena actor Edward James Olmos appeared on the Mando & Friends podcast and shared for the first time publicly that he was diagnosed with throat cancer. "I'll be very honest with you, I haven't told anyone … this is the first time publicly I'll be coming out and saying it, but I had throat cancer," he said. "I just finished getting through it, December 20, (2022), was my last radiation and the week before I'd finished my chemo." The Battlestar Galactica actor added, "A lot of my friends have passed because of this … It's a very strong disease … cancer is, period. But in the throat, it is really difficult."
ARNOLD SCHWARZENEGGER SAYS BRUCE WILLIS WILL 'ALWAYS BE REMEMBERED AS A GREAT, GREAT STAR:' Arnold Schwarzenegger reflected on his Expendables costar Bruce Willis' career during a recent interview with CinemaBlend. "I think that he's fantastic," Schwarzenegger said. "He was, always for years and years, is a huge, huge star. And I think that he will always be remembered as a great, great star. And a kind man. I understand that under his circumstances, health-wise, that he had to retire. But in general, you know, we never really retire. Action heroes, they reload." This comes after the Die Hard actor was diagnosed with frontotemporal dementia in February.
HALLE BAILEY SNEAKS INTO A THEATER TO WATCH 'THE LITTLE MERMAID:' In a video shared to TikTok over the weekend, Halle Bailey revealed that she snuck into AMC the Grove 14 in Los Angeles to watch The Little Mermaid. Bailey wore sunglasses and a mask and was holding a Little Mermaid-themed bucket of popcorn. "can't believe the little mermaid is the #1 movie in the world you guys!!" she captioned the video. "went to the theatre to go see it last night."
CHANEL IMAN AND DAVON GODCHAUX ARE ENGAGED: On Tuesday (May 30th), Chanel Iman took to Instagram to share that she and Davon Godchaux got engaged while traveling in Capri, Italy. "The blessings keep pouring, grateful for this new chapter and soon to be married and a forever to go," the Dope actress captioned photos of the proposal. According to Entertainment Tonight, this news comes just two weeks after Iman shared that she was expecting her third child with the NFL star. The pair went Instagram official in April of 2022.