Elizabeth Olsen, Martin Scorsese, Juliette Lewis + More!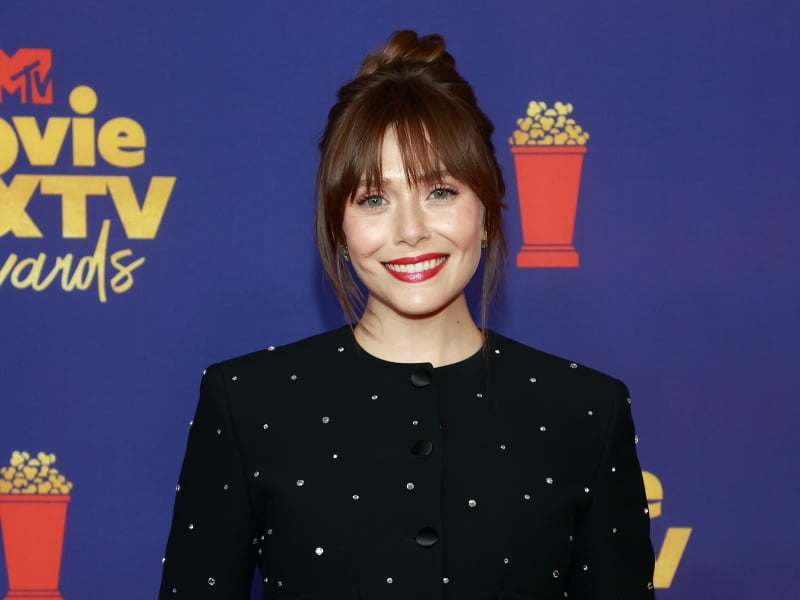 ELIZABETH OLSEN GIVES ADVICE TO ACTORS JOINING THE MARVEL CINEMATIC UNIVERSE: Elizabeth Olsen appeared on a recent episode of the Happy Sad Confused podcast and encouraged actors joining the Marvel Cinematic Universe to avoid signing multiple-movie deals. "Just give them one — that's what I say," she said. The WandaVision actress added, "Let's say you're like, 'Oh my God, this was the most fun I've ever had, and I love this character so much I want to do it again,' you now have more creative control for the next one … Don't tell David Galluzzi that." Galluzzi is the "business affairs" executive for the franchise.
MARTIN SCORSESE MEETS THE POPE AND ANNOUNCES NEW FILM ABOUT JESUS: Variety reports that, following the Cannes Film Festival, Martin Scorsese met Pope Francis on Saturday (May 27th) at the Vatican. He also announced that he is working on a film about Jesus. "I have responded to the Pope's appeal to artists in the only way I know how: by imagining and writing a screenplay for a film about Jesus," the Goodfellas director said. "And I'm about to start making it."
JULIETTE LEWIS REFLECTS ON SEASON TWO OF 'YELLOWJACKETS:' Juliette Lewis took to Instagram on Monday (May 29th) to express gratitude for her time on Yellowjackets following the show's season two finale. "I am beyond moved by the appreciation of my work on @yellowjackets," she wrote. "Love respect & apprectiation is the oil in this creative machine and the encouragement I always need- That I do not create alone that I will and can continue creating despite the challenges of this industry, with it's breakneck hours & the pressure cooker expectations etc etc. I love you all above and beyond." The Natural Born Killers actress added, "I am beyond grateful to the Dynamic Duo & creators of this show Ashley and Bart, entire team at @showtime & for giving me an opportunity of a lifetime (at this young age of soon to be 50🤪)and some of the greatest, wild and ultimately fulfilling creative firsts & life lessons…"
SADIE STANLEY COMMENTS ON THE SECOND SEASON OF 'CRUEL SUMMER:' In a recent interview with PopSugar, Sadie Stanley shared what fans can expect from the second season of Cruel Summer. "I don't want to spoil anything, but the mystery is going to be very hard to move on from," she told the outlet. "The events that happen are life-changing. The stakes are really high this season." The second season of Cruel Summer premieres on Freeform on June 5th.