ELO's Jeff Lynne Leads 2023 Songwriters Hall Of Fame Inductees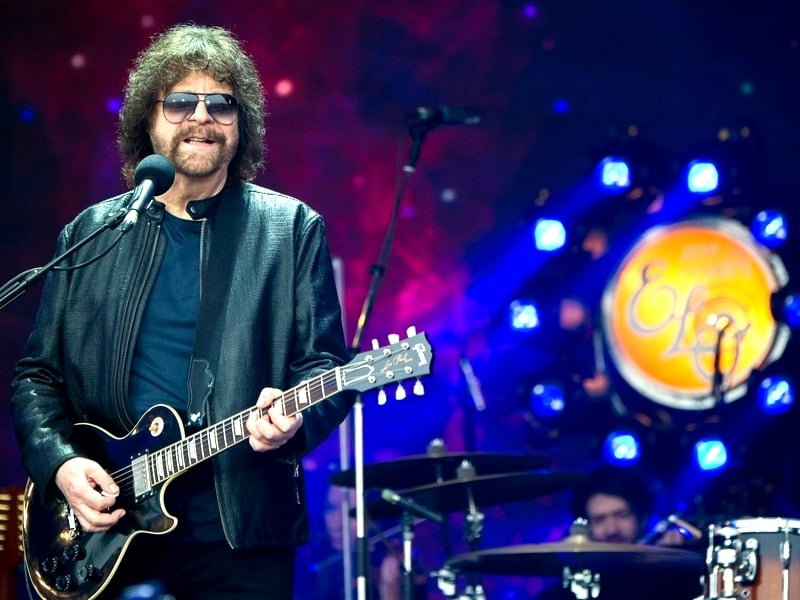 ELO's Jeff Lynne, Sade, Glen Ballard, Snoop Dogg, Gloria Estefan, Teddy Riley, and Liz Rose lead the inductees for the 2023 Songwriters Hall of Fame (SHOF), which will be held on June 15th at Manhattan's Marriott Marquis Hotel. Additional special award honorees will be announced soon.
Between 1975 and 1986 ELO scored 15 Top 20 hits — all written and produced by Jeff Lynne. Over the years, he created such ELO classics as "Evil Woman," "Showdown," "Mr. Blue Sky," "Livin' Thing," "Do Ya," "Xanadu," "Sweet Talkin' Woman," "Telephone Line," "Turn To Stone," and "Don't Bring Me Down," among so many more.
In addition to co-writing "When We Was Fab" with George Harrison — along with all the Traveling Wilbury tracks, including "Handle With Care" and "End Of The Line" — Jeff Lynne collaborated with Tom Petty on such classics as "Free Fallin," "I Won't Back Down," "A Face In The Crowd," "Runnin' Down A Dream," "Yer So Bad," "Learning To Fly," and "Into The Great White Open."
Jeff Lynne posted a message on his Facebook page, which read: "I'm very excited about this honor. Songwriting has always been my passion. This means so much to me. Thank you Songwriters Hall of Fame!"
SHOF Chairman Nile Rodgers said, "The music industry does not exist without songwriters delivering great songs first. Without them there is no recorded music, no concert business, no merch . . . nothing, it all starts with the song and the songwriter. . . The 2023 slate represents not just iconic songs but also diversity and unity across genres, ethnicity and gender, songwriters who have enriched our lives and, in their time, literally transformed music and the lives of billions of listeners all over the world."
Jeff Lynne has always been the heart and soul of ELO, serving as the band's songwriter, producer, guitarist and lead singer. We asked him about what it took to create the soundtrack to several generations' lives: "Some of them took longer. I mean, it always happens that way. Some songs, you can do in 10 minutes and it's like, 'Wow — got it!' — and the idea's all there, y'know, all the ideas are there, all you've gotta do is arrange it. But sometimes you can get a couple of bits and it might be six months before you finish it. You put it away and go on to something else and then bring it out again. Every song's different, really. It takes you where it wants to go — for me anyway."
Jeff Lynne admitted to us that he has an ELO production swimming around in his head every time he begins writing another song: "All the songs I write I think of 'em as an ELO thing, 'cause I'm doing it. So they all sound like that to me, because I'm the writer, so they all become ELO songs. Unless somebody asked me for a song particularly, and I have to write one for somebody else."