Elton John Teases New Britney Spears Collaboration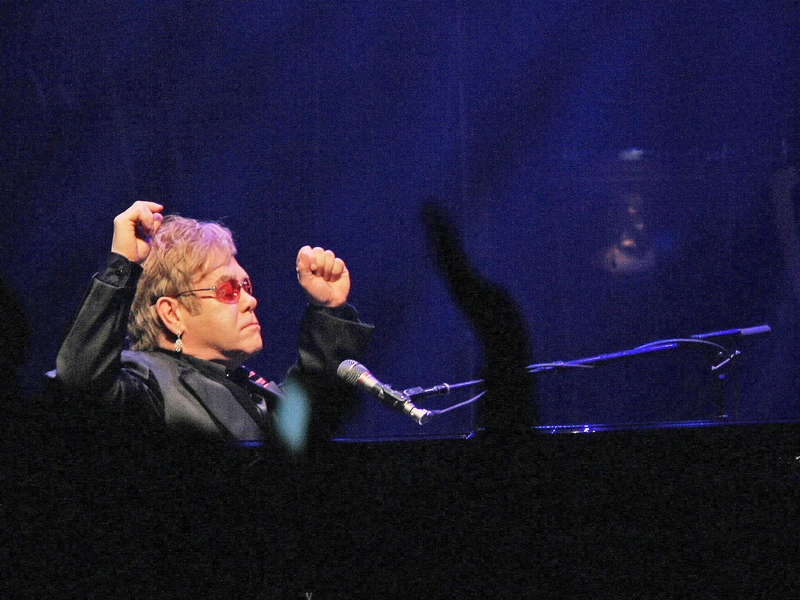 Elton John posted a bit of his new collaboration with Britney Spears on his Instagram page. The "Rocket Man" was filmed at the La Guerite in Cannes and sat in the DJ booth and he had him play a bit of the new track, "Hold Me Closer," which features the troubled pop star singing the chorus to his 1971 classic "Tiny Dancer."
Elton stated on the page the new collaboration will drop this Friday, August 26th.
Elton John spoke about how the big screen provided a second life for "Tiny Dancer": "'Tiny Dancer' is one of my favorite Elton John / Bernie Taupin songs — and from one of my favorite albums, Madman Across The Water. And it was written about Bernie's first wife, Maxine. I've always played it on and off, y'know, throughout my career, and obviously with the film, Almost Famous, which Cameron Crowe made. I mean, there was this great sequence and 'Tiny Dancer' featured very heavily in it. It came as a renaissance for the song and for my music to people who hadn't really heard. . . young kids who hadn't really Elton John before."
Elton John will next perform on September 7th and 8th at Toronto's Rogers Centre.