Elvis Costello Announces 10-Night NYC Residency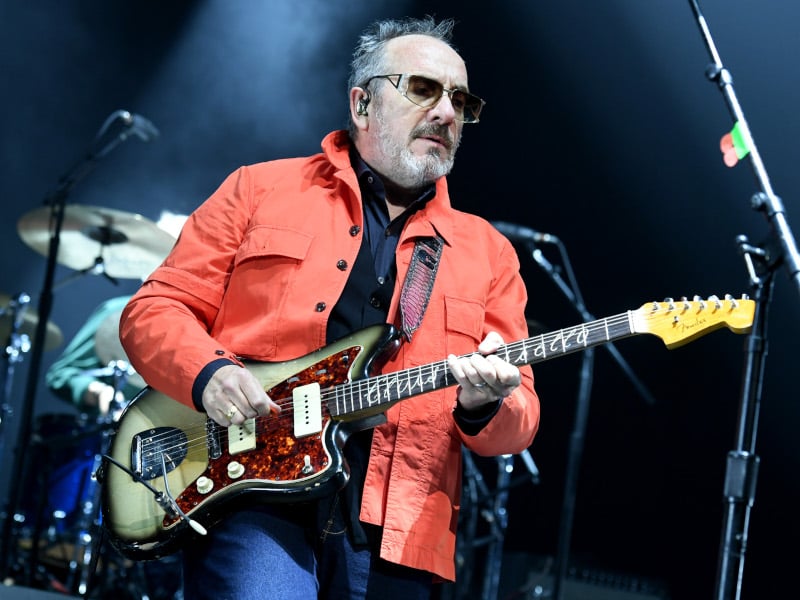 As we had previously announced, Elvis Costello has officially rolled out the details to his "100 Songs And More," a 10-night run at Manhattan's Gramercy Theatre, which will play between February 9th to February 22nd, 2023. Tickets go onsale to the general public this Friday, September 23rd.
The Gramercy announcement said in part:
Costello will perform a completely different set each night, the first five nights solo and the following nights with his longtime pianist Steve Nieve, ultimately playing more than 200 different songs picked from his vast 600-plus song catalog and other favorites.
Apart from a printed program of ten songs per night, Costello will select a number of other tunes to be played impromptu, completing each performance without repeating any songs from the printed program over the 10-night stand, although it's safe to assume that a couple of well-known tunes may serve as an encore.
Costello posted a limerick describing the Gramercy run, which reads:
For ten nights at the Gramercy Theatre
I'll name ten songs to set the scene
I'll play those ten and then ten more
Shake off the old routine
Each night will tell a different tale
So come to one or come to all
"100 Songs" is what I promise
But twice that number is quite a haul
I will start this stand alone, that's fine
Nights One to Five, the Feast Day of St. Valentine
Steve Nieve will join me for Nights Six, Seven, Eight & Nine
But what else may happen is a secret of mine
Let's just set up the chair or two and play
In case some friends turn up along the way
Critics have long tried to categorize Elvis Costello's music throughout the decades. He told us that pigeonholing any type of art ultimately saps it of any originality: "All these labels — when they called it 'jazz,' originally, they weren't saying a good thing. Y'know, they were actually denigrating the music. They called it 'rock n' roll' — it was slang for something that was taboo, but it was also used to denigrate the music. Y'know, sometimes the labels that are attached to things are a way of confining it. When I started out, they wanted to say what we were doing as distinct from punk was 'new wave.' It meant nothing to me because I never identified myself with such an idea, y'know?'
Elvis Costello will next perform on September 30th at San Francisco's Great American Music Hall for the special event, "Costello Sings Hunter – Garcia," which will feature an evening of Costello tackling Robert Hunter and Jerry Garcia's classic songs from the Grateful Dead's songbook. The charity event will benefit Prader-Willi Homes of California.