Eric Clapton releases Jeff Beck Collaboration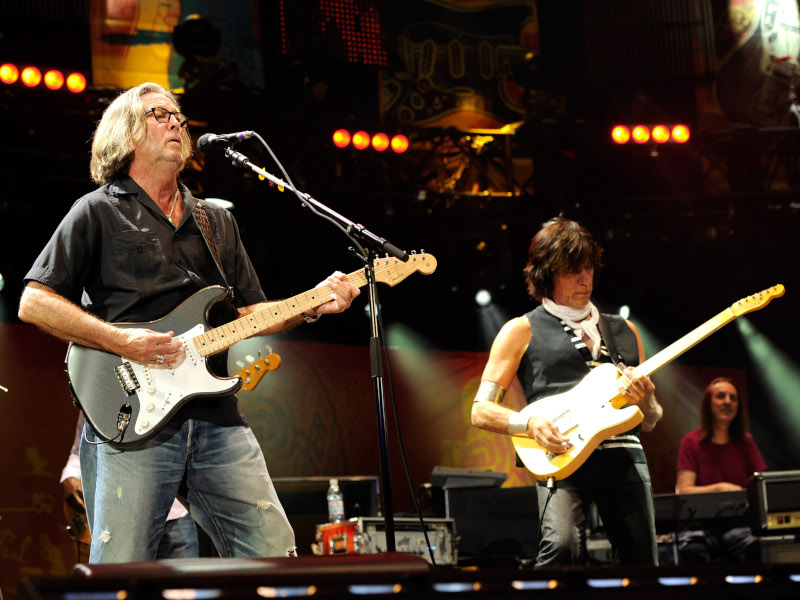 Out now is Eric Clapton and the late-Jeff Beck's collaboration on the standard, "Moon River." The track, which was recorded not long before Beck's death last January, has been issued on all streaming platforms and will be available on vinyl on July 14th. This release comes ahead of Clapton's Jeff Beck tribute shows at London's Royal Albert Hall on May 22nd and 23rd.
Jeff Beck died on January 10th after contracting bacterial meningitis at age 78.
During a recent chat with The Real Music Observer, Eric Clapton revealed that Jeff Beck — the guitarist that replaced him in the Yardbirds — never ceased being an inspiration for him as a musician: "I was watching him on YouTube — we were doing gigs in Europe and I'd go back to my room and I'd find Jeff's gig from the night before and I'd watch that and it'd lift me up to where I could be able to work that night for my thing. Because he'd constantly been moving up a notch, all the time — every year. The refinement in his right hand and the independence between the fingers is so phenomenal. I'd never seen anything like it."