Expanded Pink Floyd 'Animals' Edition Out At Last!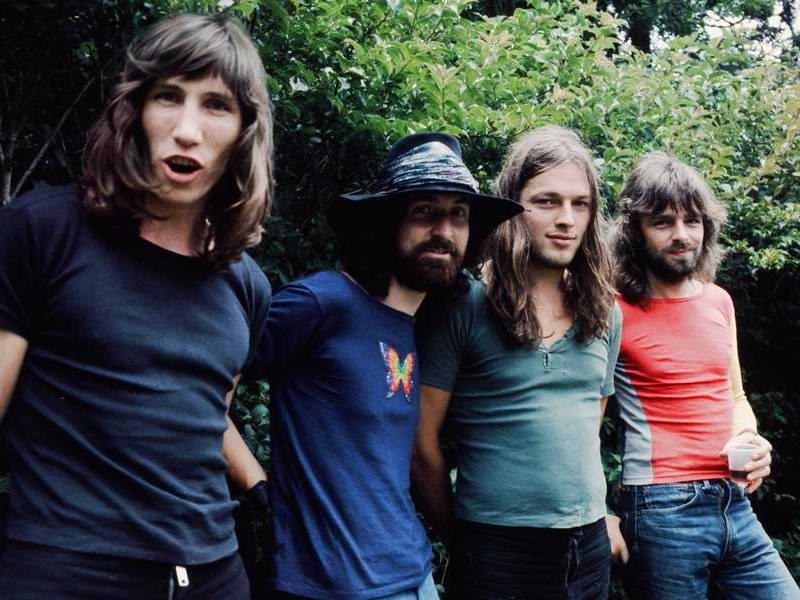 The wait is over! After several years of delays amid squabbling between former-bandmates Roger Waters and David Gilmour over the album's liner notes — the 2018 remix of Pink Floyd's Animals is finally here. The beloved five-track 1977 set, which was sandwiched between 1975's Wish You Were Here and 1979's double-album opus The Wall, has received its first-ever 5.1 Stereo Sound release, and is available on vinyl, CD, Blu-ray, and SACD.
Animals, Pink Floyd's 10th studio album, was released on January 21st, 1977 and has sold over four million copies in the U.S. to date. Animals hit Number Three on the Billboard 200 and spent five weeks in the Top 10. In England, the album peaked at Number Two.
The tracklisting to Pink Floyd's Animals is: "Pigs On The Wing (Part One)," "Dogs," "Pigs (Three Different Ones)," "Sheep," and "Pigs On The Wing (Part Two)."
Drummer Nick Mason explained to us why he felt the recent remix of Animals was justified: "The problem with Animals was the technology that was used on it was not quite up to the standard of previous and post albums. We had a very good engineer — Brian Humphries — who we had worked with before, but it just lacked, this sort of, whole corporate Abbey Road technology."
Upon its release in 1977, Roger Waters spoke frankly to British radio about the themes running throughout the album: "Let it be said that although the violence is tempered with sadness and even a smidgen of compassion here and there — it is a very violent album. They're quite violent songs. And so, that's why that music is a bit punchier. I've had the idea of Animals in the back of my mind for a number of years." (19 OC: . . . number of years.)
Waters admitted he was especially proud of the album's iconic and cutting edge artwork: "I quite like the very crude symbolism of Battersea Power Station, anyway. The four phallic towers and the idea of power, I find rather appealing in a strange way. The pig, the flying pig; I don't know, I never tried to put it all into words, really. The flying pig is a symbol of hope."
Hipgnosis' Aubrey "Po" Powell and his late partner Storm Thorgerson, conceived and created the Animals cover art — along legendary and timeless album and singles covers for Floyd, Led Zeppelin, Peter Gabriel, Paul McCartney & Wings, Yes, the Scorpions, AC/DC, Peter Frampton, Black Sabbath, Styx, 10cc, and countless others.
Powell explained that the company's work, spearheaded by himself and Storm Thorgerson, played on each other's strengths: "Well, Hipgnosis worked as an art house. Storm and I were the main designers for that company — but we employed other people to cop me and work with us. And so, when we wanted something done, it had to be done in our way; exactly right, but we couldn't do everything. I mean, I'm not an illustrator, I'm not a guy who does graphics; I'm a guy who looks through a camera and knows about composition, and with Storm, knew what a great idea was. So, we had to share the load. So we began to creative our own style."
The deluxe limited edition four-disc set of Animals features:
1LP/1CD/1DVD/1BLU-RAY
180 Gram black heavyweight vinyl
32-page booklet all housed in a hardcover book style cover
Contains all the previously listed mixes from the above Blu-ray plus DVD mixes below
DVD Audio Mixes: 2018 Remix: 5.1 Surround Mix (Dolby Digital @ 640 kbps, 448kbps); Stereo (LPCM 24-bit/48 kHz Uncompressed), 1977 Original Stereo Mix: (24-bit/48 kHz Uncompressed)