Fall Out Boy Guitarist Joe Trohman Leaves Band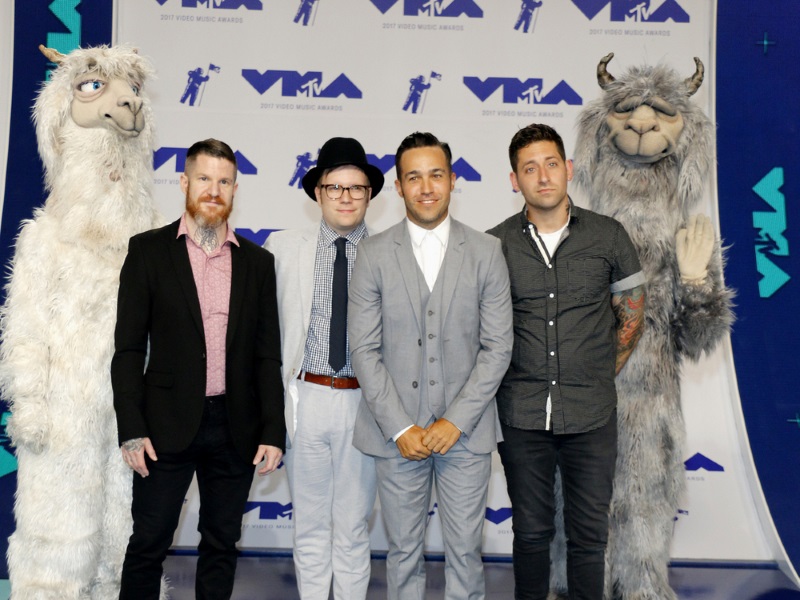 On the same day Fall Out Boy announced their upcoming eighth album, founding guitarist Joe Trohman announced that he was taking a break from the band.
He posted: "Without divulging all the details, I must disclose that my mental health has rapidly deteriorated over the past several years. So, to avoid fading away and never returning, I will be taking a break from work which regrettably includes stepping away from Fall Out Boy for a spell."
Following his announcement, a few hours later, he did perform on Jimmy Kimmel Live.
Trohman has been with the band since its early 2000s formation in the suburbs of Chicago, alongside singer Patrick Stump, bassist Pete Wentz, and drummer Andy Hurley.
Trohman thanked his bandmates and family for "understanding and respecting his "his difficult, but necessary, decision."
TL;DR:
The same day Fall Out Boy announced their upcoming eighth album, founding guitarist Joe Trohman announced that he was taking a break from the band.

He wrote: "Without divulging all the details, I must disclose that my mental health has rapidly deteriorated over the past several years."

Trohman thanked his bandmates and family for "understanding and respecting his "his difficult, but necessary, decision."