First Andy Gibb Biography Published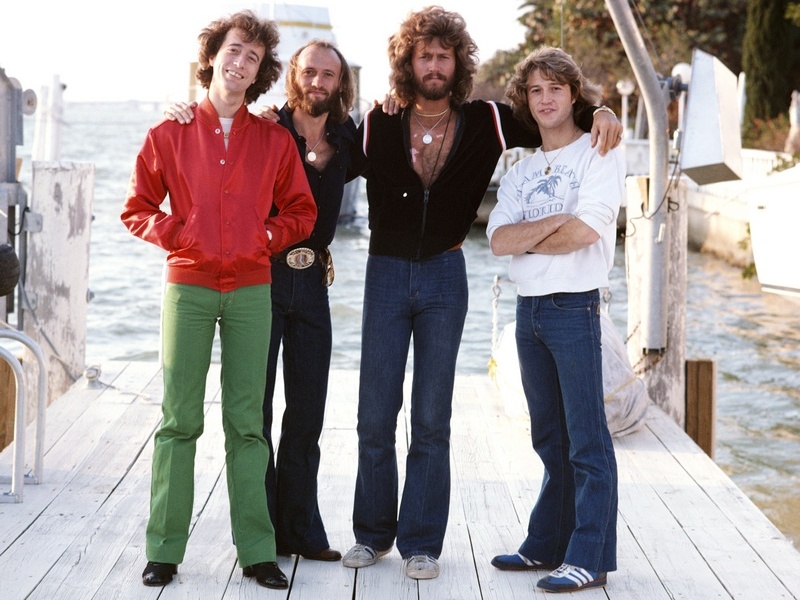 Just published is the first-ever standalone biography of the late-Andy Gibb. The unauthorized Arrow Through The Heart: The Biography Of Andy Gibb by author Matthew Hild features new and exclusive interview with friends and colleagues shedding new and important light on the doomed pop sensation. Gibb, the kid brother of the Bee Gees, died only five days after his 30th birthday from an inflammatory heart virus exacerbated by years of substance abuse.
Andy Gibb, who was almost a decade younger than his brothers, had desperately wanted to become part of the group, but because of his age he missed out on the Bee Gees' first era of success in the late-'60s. By the time he was 19, he had emigrated from Australia to be with his brothers, who helped him sign with Robert Stigwood, who managed the group and owned their record label, RSO.
Success for Andy came fast, with his brother Barry's songwriting and producing help. He racked up three Number One hits — "I Just Want To Be Your Everything" in 1977, and "(Love Is) Thicker Than Water" and "Shadow Dancing" in 1978 — all before his 21st birthday.
In the mid-'80s, after the hits had dried up, Andy was able to take a long hard look at what his brothers had famously termed "First Fame": "It certainly made me very spoiled. I thought that it was always going to be that way and there would always be those Number One hit records and stuff. Also, I mean, y'know, I'd be foolish to deny it — you suddenly do get an ego and you've got to come back down to Earth and control that. It was a pretty wild roller coaster ride for those two or three years."
Eldest brother, Barry Gibb recalled his last heartbreaking conversation with his baby brother: "The last thing that happened between me and Andy was an argument, which is devastating for me, because I have to live with that all my life. And there was a phone call between him and me and I was, sort of, saying, 'Yeah, you've really gotta get your act together. . .' and '. . . this is no good.' Instead of being gentle about it — I was angry, because someone had said to me at one point — 'Tough love is the answer,' y'know? So, for me, it wasn't, because that was the last conversation we had. That's my regret. That's what I live with."
Andy Gibb was survived by his daughter, his brothers, his sister Leslie, and his late-parents Barbara and Hugh.