Flashback: Bob Dylan Records 'Like A Rolling Stone'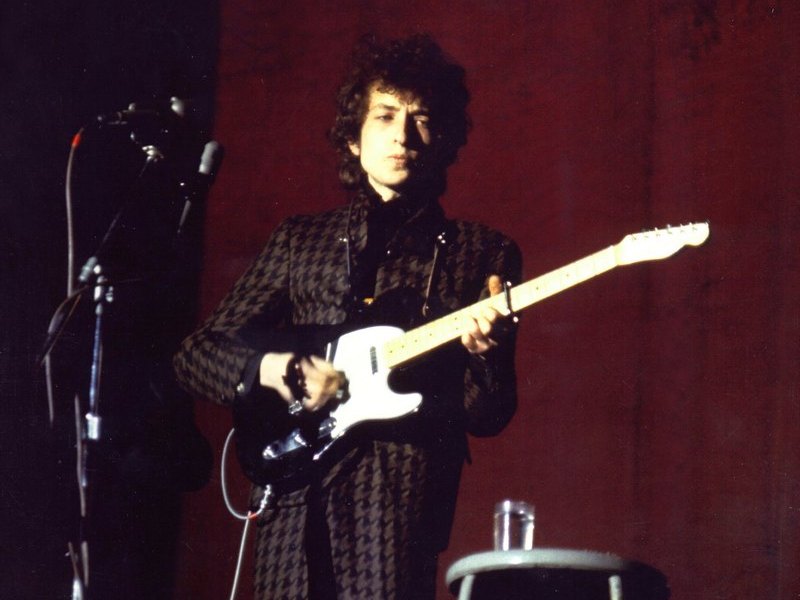 It was 58 years ago today (June 15th, 1965) that Bob Dylan recorded "Like A Rolling Stone." The song not only revolutionized the way lyrics were written and sung, but ultimately pushed the boundaries of how long a hit single could actually be. "Like A Rolling Stone," which clocked in at 6:06, would end up being printed as 5:59 on the 45's label in an effort to fool Top 40 disc jockeys into playing the single.
The session for the song began at 1:20 p.m. at Columbia Records studios in New York City, with Dylan performing the song on the piano as a waltz. By dawn the song had taken shape as one of the all time greatest rock n' roll singles. Producer and friend Paul Rothchild remembered visiting the session in the early hours of June 16th in Bob Spitz' Bob Dylan: A Biography recalling that, "They told me they had played it 25 times before I got there. Dylan just sat in a chair with a smile plastered on his face and his leg going a mile-a-minute. He was grooving on the knowledge that he'd made a great record."
Dylan recalled writing the song in the liner notes to his 1985 box set Biograph revealing that, "My wife and I lived in a little cabin in Woodstock, New York, which we rented. I wrote the song there. . . It just came, you know it started with that 'La Bamba' riff."
The song's title was inspired by Hank Williams' song "Lost Highway," which contains the line, "I'm a rolling stone, I'm alone and lost."
The song has long been rumored to be about the late model and former debutante Edie Sedgwick who was mainstay of Andy Warhol's legendary Factory.
In August 1965 "Like A Rolling Stone" peaked at Number Two in the charts — his highest ranking single to date.
In 2004 Rolling Stone magazine voted "Like A Rolling Stone" Number One in its list of "The 500 Greatest Songs."
Throughout the years, the song has been covered by the Rolling Stones, John Mellencamp, the Rascals, the Turtles, David Bowie, and Judy Collins, among others.
Dylan himself has performed the song at most of his shows since 1965, often saving it for one of his encores.
Although Bob Dylan performs songs from every era of his career on a nightly basis, going back and listening to his work is a trip he's avoided for some time: "I very rarely listen to the records that I make. I mean, I'm fortunate that I have an audience. Y'know, I don't know if I'd do it if I didn't have an audience, though."