Flashback: Elvis Presley Releases His Debut Single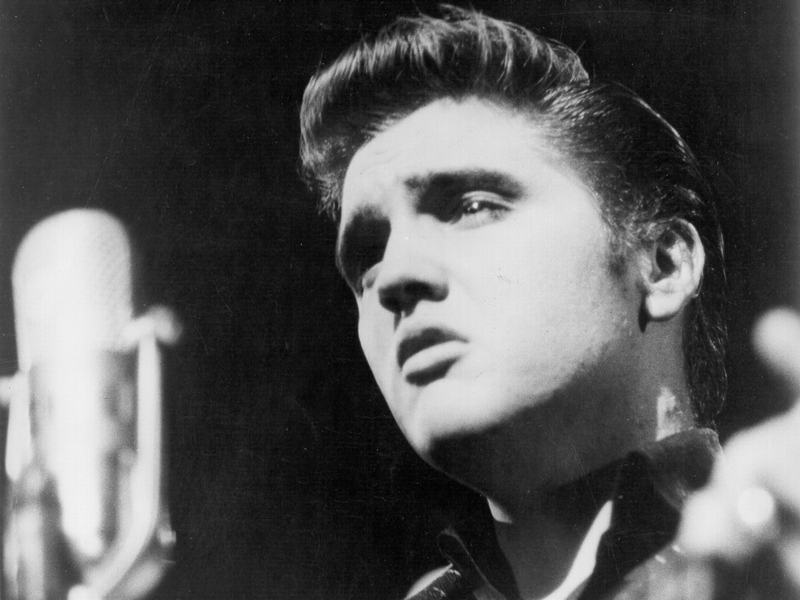 It was 68 years ago today (July 19th, 1954) that Sun Records released the first Elvis Presley single, "That's All Right" backed with "Blue Moon Of Kentucky." The songs, which both scored on the country charts, featured Presley on acoustic guitar and vocals, Bill Black on double bass, and Scotty Moore on lead guitar. The single broke new ground, mixing R&B, country, and rockabilly, and is widely regarded as the first rock n' roll single.
"That's All Right" was originally written and recorded by one of Presley's main inspirations, Arthur "Big Boy" Crudup, with "Blue Moon Of Kentucky" already on its way to becoming a bluegrass classic by Bill Monroe & his Blue Grass Boys.
Paul McCartney, who has covered the song several times over the years, with the Beatles, as a solo artist, and with Scotty Moore, and DJ Fontana, says that the birth of rock n' roll not only changed his life but the world at large: "It was America reawakening the world 'cause, y'know, we were into sort of other stuff then, and suddenly Elvis, Little Richard came screaming out of across the Atlantic, y'know, and it was just so exciting for us all. That is a very exciting time, so to remember it was very exciting, but also being a teenager at that time was a very exciting, interesting time."
Jerry Schilling — proud member of Elvis' "Memphis Mafia" — and producer of the recent HBO documentary Elvis Presley: The Searcher, recalled to us first hearing the song on DJ Dewey Phillips' radio show back in Memphis: "I'm listening to the show — it came on at nine o'clock and went until midnight. And he plays this record from a boy from Humes High School, which my cousins were going to right then, my mother had gone to Humes. I could literally see from my grade school Humes High — and vice versa. So when he said that, I was really listening. And not only that — it was a great record."
"That's All Right" was one of the few songs Sun-era songs that Presley continued to perform throughout his career. Before the song "C.C. Rider" became his official opening number in 1970, the majority of Presley's' 1969 "comeback" concerts in Las Vegas opened with either "Blue Suede Shoes" or "That's All Right."
Back on February 25th, 1970 during a rare press conference in Houston, Elvis spoke about his deepest musical influences: "I like all different types of music when I was a child. Of course, the Grand Ole Opry was the first thing I ever heard, probably. But, I like the blues and I liked the gospel music. Gospel quartets and all that."
During his 2012 keynote address at Austin's South By Southwest music festival, Bruce Springsteen broke down the cultural importance of Elvis Presley's early career: "Elvis was the first modern, 20th century man. He was a precursor of the sexual revolution, of the civil rights revolution, drawn from the same Memphis as Martin Luther King, creating fundamental outsider art that would be embraced by a mainstream popular culture."