Flashback: Paul McCartney Scores First Number One Album In 36 Years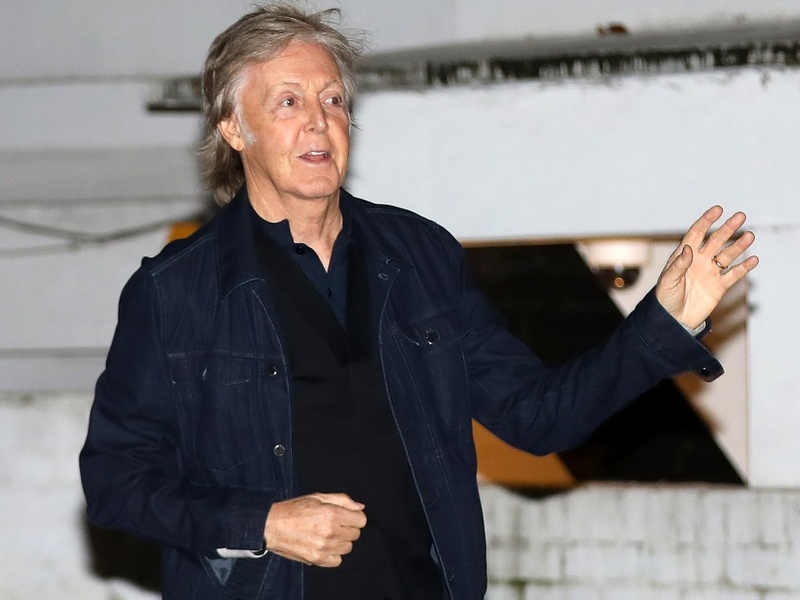 It was four years ago today (September 15th, 2018) that Paul McCartney hit Number One album on the Billboard 200 albums chart with his then-latest album, Egypt Station. Egypt Station, which was the former-Beatle's eighth solo chart-topper, marked his first album to enter the Billboard 200 at the top spot. Across the pond, Egypt Station entered the UK charts at Number Three. The collection marked the first time McCartney topped the U.S. album charts since way back in 1982 with Tug Of War.
Billboard reported at the time, "The set, which was released on September 7th via MPL/Capitol Records, launches with a larger-than-expected 153,000 equivalent album units earned in the week ending September 13th according to Nielsen Music. Of that sum, 147,000 were in traditional album sales."
McCartney's previous two albums — 2013's New and 2007's Memory Almost Full — had peaked at Number Three. Prior to Egypt Station, the closest he had come to returning to the top spot with a new original studio album since Tug Of War was 1997's Flaming Pie, which stalled at Number Two.
Since the Beatles released their debut single back in 1962, Paul McCartney has learned to weather some tough knocks from his critics over the years: "People said to me, 'Y'know, watch out for the critics, 'cause they'll have their pencils sharpened for you.' They're ready for someone like me, but I'm not really too worried. I've never been worried about critics. They've always damned me for anything I've done. We did 'She Loves You' — they hated that. We did Sgt Pepper — they hated that. So, I'm kind of used to being hated, and I don't really care."
McCartney's been known to record endlessly in the studio — especially after building The Mill, near his home in Sussex, England. Despite the close proximity, McCartney has learned to draw back from going overboard creating new music: "I do fiddle about more now, 'cause I've got my own studio now. If I'm feelin' a bit fed up and just make up a track — I do that a bit. I tend to try to keep it separate — 'cause you can, y'know, just get fed up. If you're there all the time, it's not as much fun. So, I try to balance it up. Y'know, just have times when — like in the summer, I don't work much in the summer. The minute that weather gets good, I just feel soft going in the studio. Unless there's a big album on, or something and you've got everyone in and you've gotta go in. But if I have the choice, then I won't go in. Then I'll go on holiday; do sensible things like that."
FAST FORWARD
Paul McCartney's latest album, 2020's McCartney III, scored him a Top Two hit on the Billboard 200 albums chart. The album earned him the distinction of being the first artist to have a new album in the top two chart positions in each of the last six decades.
McCartney III also went on to top both Billboard's Top Album Sales and Top Rock Albums charts.
The collection hit Number One in England, marking his first chart-topping album in his homeland since 1989's Flowers In The Dirt.