Flashback: Paul McCartney & Wings' 'Band On The Run' Single Tops The Charts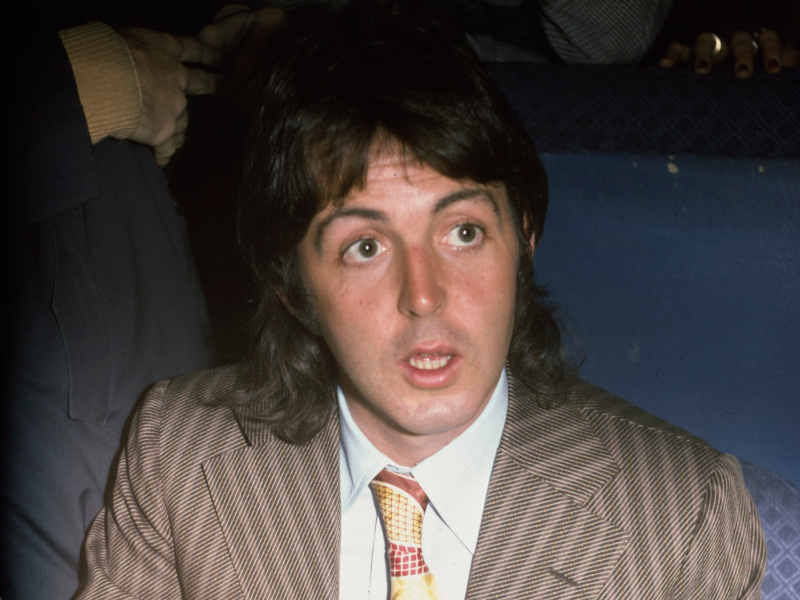 It was 49 years ago today (June 8th, 1974) that Paul McCartney & Wings' "Band On The Run" hit Number One on the Billboard Hot 100, topping the charts for one week. The song marked McCartney's third post-Beatles chart-topping single, following 1971's "Uncle Albert/Admiral Halsey" and 1973's "My Love."
By that point, McCartney's chart-success was way ahead of his former-bandmates, with a total of eight solo U.S. Top Ten hits under his belt, with John Lennon only scoring two, George Harrison with three, and Ringo Starr coming closest with a total of five American Top Ten smashes.
Band On The Run, which was McCartney's fifth solo album, was his biggest post-Beatles critical and commercial success, was mired in trouble before it began production. While Wings was rehearsing the new material in Scotland during the summer of 1973, guitarist Henry McCullough quit the band after an argument with McCartney over how a solo should be played. Then — just prior to the band leaving for Lagos, Nigeria to record the album — drummer Denny Seiwell phoned McCartney saying that he too was quitting.
McCartney took over drum duties on the album and shared the majority of instrumentation with Wings co-founder Denny Laine. Laine recalled that the two-man band approach came naturally to him and McCartney: "We did that with Band On The Run a lot, where he would pick up an instrument, I would pick up another instrument and we'd put the backing track down. And then figure it out after that."
Denny Laine recalled that the album's title song was a perfect example of how he and McCartney laid down the basic tracks for Band On The Run: "As far as I can remember, it was just me on guitar — on acoustic — and Paul on drums. Maybe we added those extra guitars afterwards, I mean, and just mixed the other stuff out."
In early 1975, the "Band On The Run" track earned Paul McCartney & Wings the Grammy award for Best Pop Vocal Performance by a Duo, Group or Chorus. Engineer Geoff Emerick's work on the Band On The Run album snagged the Grammy for Best Engineered Recording, Non Classical.