Flashback: Pink Floyd's 'Wish You Were Here' Hits Number One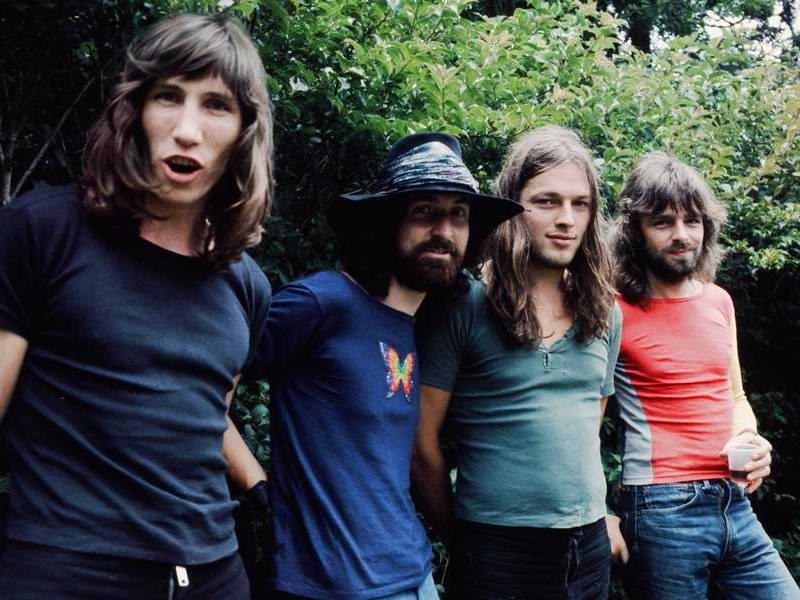 It was 47 years ago today that Pink Floyd's Wish You Were Here hit Number One on the Billboard 200 albums chart. The album, which was the followup to the band's massive 1973 hit, The Dark Side Of The Moon, topped the charts for two weeks and remained in the U.S. Top 10 for nine weeks. To date, Wish You Were Here has sold over 20 million copies globally.
The tracklisting to Wish You Were Here is: "Shine On You Crazy Diamond (Parts I-V)," "Welcome To The Machine," "Have A Cigar" (featuring Roy Harper)," "Wish You Were Here," and "Shine On You Crazy Diamond" (Parts VI-IX)."
The song "Wish You Were Here" was written by David Gilmour and Roger Waters for Floyd co-founder Syd Barrett. Barrett retired from the band in 1968, and due to his growing emotional problems exacerbated by heavy drug use, he only recorded sporadically in the years immediately following his departure.
Barrett turned up unannounced at the studio during the 1975 Wish You Were Here sessions. He wasn't recognized at first because he had gained a tremendous amount of weight and had shaved his head. When his former bandmates realized it was Barrett, they were devastated and stopped work for the day.
Shortly before his death in 2008, keyboardist Richard Wright spoke frankly about Syd Barrett, who was responsible for spearheading Floyd's early direction: "It's a tragedy what happened to him, because over the career of the band, he was in the band for an extremely short time — but it was a very important time. He did the first album, and then, that was it. He was gone. It's very sad. It was a drug-related illness, and it was such a waste. I can't say much more than that about Syd, except bless him — that was the reason the band started."
During a lengthily chat with acclaimed director John Edgington, Roger Waters spoke candidly about not only the Wish You Were Here sessions — but its inspiration, Syd Barrett: "It seemed to me, when we were making that record in the aftermath of the enormous success of The Dark Side Of The Moon, that I, sort of, knew, really, that we were over as far as the 'band of brothers' notion of a pop group was concerned. We just weren't anymore — and we were never going to be that again. And so, I was mourning that loss as well as the loss of, of Syd as a friend and as a colleague. And with my band now, I do 'Shine On. . . ' and 'Wish You Were Here' and when I'm singing, y'know, 'Shine On. . . ', Syd's right there all the time, obviously, because the song is just, y'know, absolutely about him and it describes how I experienced his disintegration and to express the love that I have for him."