Flashback: The Beach Boys Record 'I Get Around'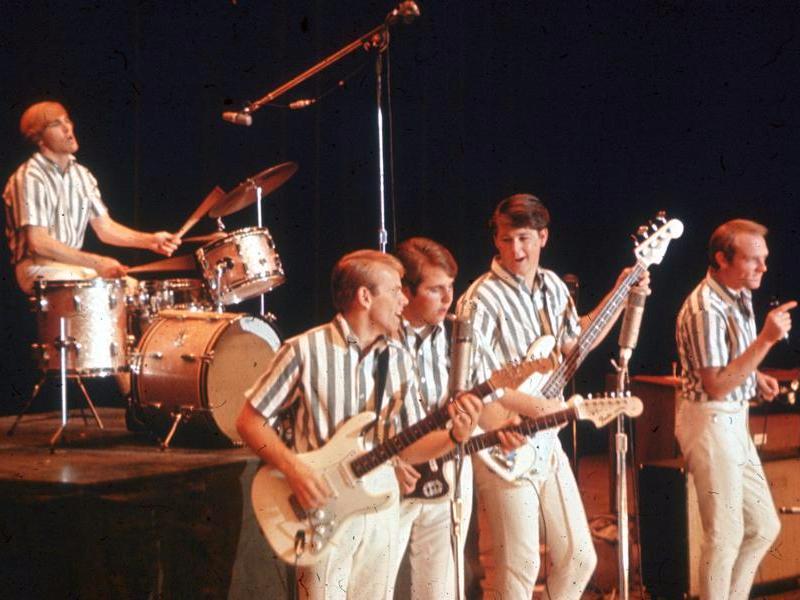 It was 59 years ago Sunday (April 2nd, 1964) that the Beach Boys began recording their first Number One hit, "I Get Around." The session for the song, which was written by Brian Wilson and Mike Love and produced by Wilson, proved historic for another reason — it was at this session that the Beach Boys fired their manager, Murry Wilson, who was the father of co-founders Brian, Dennis and Carl Wilson.
The day's work kicked off the sessions for the Beach Boys' sixth album All Summer Long, with the group also recording "Little Honda," which was a Top Ten hit later that year for the Hondells.
The session proved to be Murry Wilson's last as manager after a physical confrontation him and oldest son Brian. Brian had taken to rigging a fake mixing board for his overbearing father to work during the sessions, which were constantly interrupted by Murry's criticisms, tirades, and undermining of Brian's musical and production decisions.
The Wilsons' mother Audree told Rolling Stone in 1971 that Murry's firing completely devastated him after selling his business and devoting his life to managing the band, recalling that, "That was a horrible time for me. (Murry) was just destroyed by that . . . He was so overly protective (of them) . . . He was also angry at the whole world. He stayed in bed a lot."
The Beach Boys' Bruce Johnston says that despite being portrayed as a villain in the Beach Boys story, Murry actually played an integral part in keeping the group's agenda a priority for their record label in the wake of Beatlemania: "If Murry Wilson hadn't been around, Capitol (Records) would've taken their attention of the band and put it all to the Beatles. Luckily for the band, Murry just got in Capitol's face, and said, "Wait a second! Hey! Y'know, nice, we love the Beatles, but let's not be dropping your attention.'"
Author Peter Ames Carlin, who published the critically acclaimed biography Catch A Wave: The Rise, Fall, And Redemption Of The Beach Boys' Brian Wilson, says that Murry ultimately undermined whatever positive influence he had on his sons: "In order to train them or help them mature, he did terrible things to their minds. Just in his way of manipulating them and tormenting them."
"I Get Around" was released on May 11th, 1964 and on July 4th, 1964 knocked Peter & Gordon's John Lennon and Paul McCartney-written "World Without Love" from Number One, going on to hold the top spot for two weeks. It was the first of four Number Ones the group eventually scored alongside "Help Me, Rhonda" (1965), "Good Vibrations" (1966), and "Kokomo" (1988).
Murry Wilson died of a heart attack on June 4th, 1973 at the age of 55. Neither Brian nor Dennis Wilson attended his funeral.