Flashback: The Beatles' Final Recording Session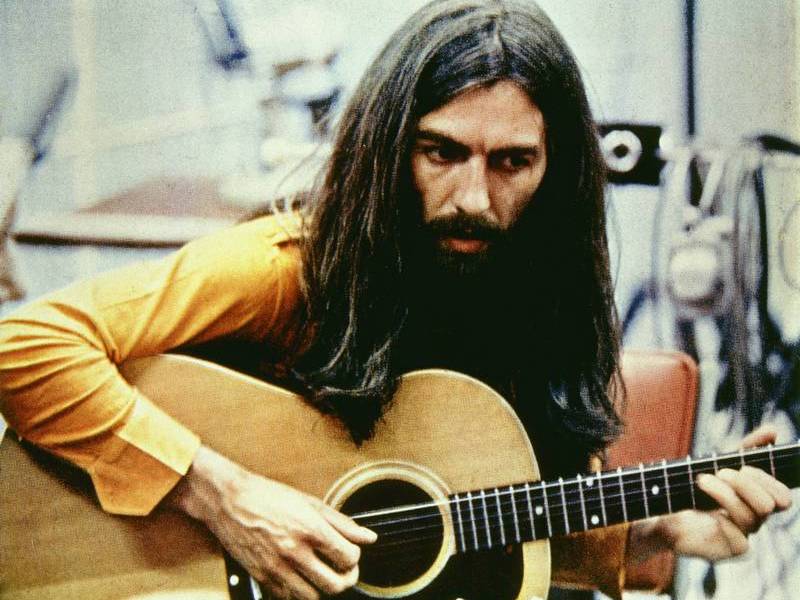 It was 53 years ago today (January 3rd, 1970) that the Beatles recorded their final song together. Three of the four Beatles — Paul McCartney, George Harrison, and Ringo Starr — gathered at London's Abbey Road studios to complete Harrison's tune "I Me Mine" for the group's Let It Be soundtrack. While it wasn't publicly known, John Lennon had quit the group the previous September. Although aware of the session, Lennon was vacationing with wife Yoko Ono in Denmark and declined to take part. The song "I Me Mine" was written by Harrison in late-1968 about the ongoing personality clashes within the group. Harrison, McCartney, and Starr can be seen running through the song in the Let It Be film while Lennon waltzes around the rehearsal stage with Yoko. "I Me Mine" was never officially recorded during the Let It Be or the Abbey Road sessions from later that year, so when the decision was made that the song was to be included in the Let It Be film, the band re-grouped to record the track.
The January 3rd session lasted from 2:30 p.m. to 12:15 a.m. the following morning. Sixteen takes were laid down of "I Me Mine," featuring Harrison on acoustic and lead vocal, McCartney on bass, and Starr on drums. Backing vocals, Hammond Organ and electric piano from McCartney and a lead guitar by Harrison were added toward the end of the session. After the 12th take, Harrison led the group through an impromptu run-through of Buddy Holly's 1959 hit "Peggy Sue Got Married," which has yet to be released.
Amazingly, on June 18th, 2000 — in celebration of Paul McCartney's 78th birthday — the George Harrison estate posted a photo of Harrison and McCartney playing acoustic guitars during the January 3rd, 1970 final Beatles session.
The original mix of the song topped out at only one minute and 34 seconds. When producer Phil Spector was brought in to "re-produce" the Let It Be album, he added a brass ensemble and re-edited the song to stretch it out to two minutes and 25 seconds. The original undubbed short version can be found on the Beatles' Anthology 3 album.
Although overdubs for the Let It Be album stretched on until March, this was the last time the Beatles entered a recording studio to record new material prior to their official breakup on April 10th, 1970.
Paul McCartney says that both fans and the press have incorrectly pegged him as the villain in the "Fab Four" breakup: ["Wrong, wrong, sorry. It wasn't me. It was John. What actually happened was: The group was getting very tense; it was looking like we were breaking up. One day we had a meeting, I came in and it was all Apple and business and Allen Klein and it was getting very hairy and no one was really enjoying themselves. It was. . . we'd forgotten the music bit — it was just business. I came in one day, and I said, 'I think we should get back on the road — small band, go and do the clubs, sod it, let's get back to square one, let's remember what we're all about. Let's get back.' And John's actual words were, 'I think you're daft. And I wasn't gonna tell ya, I'm breaking the group up.' He said, 'It feels good — it feels like a divorce.' And he just sat there and our jaws just dropped."] SOUNDCUE (:37 OC: . . . jaws just dropped)
"I Me Mine" was the final Harrison song to ever appear on a new Beatles album. Nearly five months to the day of recording the tune, Harrison returned to Abbey Road Studios with Phil Spector to record a series of demos which marked the first session for All Things Must Past, his first solo album following the band's split.
In 1995, Harrison said that it was liberating to finally get his songs released: ["I was allowed to do my two, or one or two, songs on Beatle albums, and I had a backlog of songs. When I did All Things Must Pass, it was just good to get 'em out of the way."] SOUNDCUE (:09 OC: . . . of the way)
It wasn't until February 11th, 1994 that Paul McCartney, George Harrison and Ringo Starr regrouped again, when they gathered at McCartney's home studio to begin work on the first Beatles "reunion" song, "Free As A Bird," for their Anthology project.