Flashback: The Beatles Release 'Rubber Soul'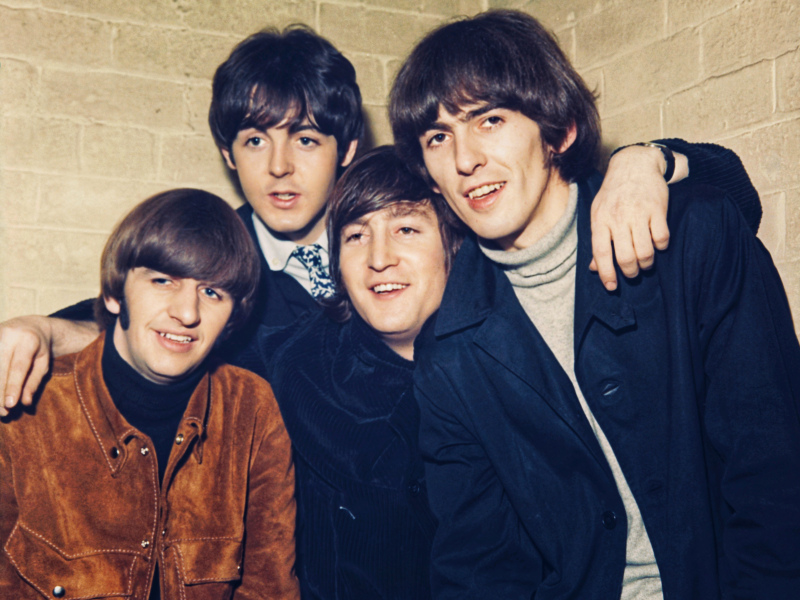 It was 57 years ago today (December 6th, 1965) that the Beatles released their groundbreaking sixth album, Rubber Soul in America. Also released in conjunction to the album was the band's first official "double A-sided" single, "We Can Work It Out" backed with "Day Tripper. Rubber Soul featured a staring of instant classics, including "Michelle" — which scored the band the 1967 Grammy for Song Of The Year despite it never being released by the band as a single — "In My Life," "Drive My Car," "Nowhere Man," "Girl," "I'm Looking Through You," and "Norwegian Wood (This Bird Has Flown)"– for which George Harrison is often credited for introducing world music into rock by contributing the song's signature sitar part.
In the U.S. "Drive My Car," "Nowhere Man," the John Lennon–Paul McCartney–Ringo Starr-written "What Goes On," and "If I Needed Someone" were left off Rubber Soul and replaced with the Help! holdovers "I've Just Seen A Face" and "It's Only Love." Rubber Soul marks the first time an outtake from a prior album was included on a new project, with "Wait" originally recorded during the previous spring's Help! sessions but left unissued.
Much the same way Paul McCartney credits the Beach Boys' Pet Sounds as being the inspiration for Sgt. Pepper, Brian Wilson credits Rubber Soul for inspiring Pet Sounds. Rubber Soul was the final album to feature Norman Smith as the Beatles' engineer. He was promoted at EMI Records to producer status and went on to work with Pink Floyd. Save for a few instances, Geoff Emerick went on to be the group's primary engineer until their split.
The album is unique for several reasons; Paul McCartney played slide guitar on "Drive My Car," Ringo Starr made his keyboard debut playing the organ on "I'm Looking Through You," and the album was the first to feature McCartney playing his solid-bodied Rickenbacker 4001 bass, rather than his signature Hofner "violin" bass.
On January 8th, 1966 Rubber Soul hit Number One on the Billboard 200 albums chart, holding down the top spot for six weeks. That same day, "We Can Work It Out" knocked Simon & Garfunkel's "The Sound Of Silence" out from Number One for the first of three weeks on the Billboard Hot 100. "Day Tripper" peaked at Number Five — marking the group's 26th Top 40 hit in only two years.
Paul McCartney recalled how the band came to title the album Rubber Soul: "The title Rubber Soul was, kind of 'Hey man, it's got soul — 'lotta soul, 'lotta soul, that music' — it was a spoof on that, y'know, seemed nice and amusing, very us — y'know, very whacky."
Most notably on Rubber Soul was George Harrison's use of the indian stringed instrument, the sitar, on "Norwegian Wood (This Bird Has Flown)." The use of the instrument, which went on to inspire an Eastern music renaissance in pop, coincided with Harrison's new-found spiritual quest.
Harrison's first wife, Pattie Boyd, told us that his infatuation with Hinduism, spiritual topics, and Indian music was his attempt to seek out the "bigger picture": "He had a bit of difficulty understanding why he — this little boy from Liverpool — had been selected to be so famous. And he didn't understand the fame and he thought that maybe Eastern philosophy could give him some sort of idea or clue as to why he had been chosen."
Shortly before his 2016 death, George Martin touched upon how as the Beatles gradually lost interest in live performance, their creative life in the studio grew by leaps and bounds: "Oh yeah, they were becoming quite original. The thing is, though, they were eternally curious. They wanted to find new ways of doing what they were doing — new harmonies, new endings of songs, and that kind of thing. They would always want to look beyond the horizon."
During the filming of Let It Be on January 14th, 1969, John Lennon spoke about only becoming conscious of what his songs are about after the fact: "The songs, I mean, you're vaguely aware if you sing something it's gonna go 'round all over the world, but you can't get into that while you're writing a song. It's a job writing a song, and you're doing it, and you're involved in it, and then sometimes you don't realize what you've written 'til after you've recorded it, or even a year later, y'know? I hear old records of ours and see things on different levels."
Very early on during the Beatles' touring days, George Harrison was dubbed the "Quiet Beatle." Although Harrison was known to be just as hysterical, raucous, and vocal about issues as the rest of the group, he explained back in 1965, the demeanor took hold when dealing with the often vapid press covering the Beatles: "Well, I think I'm more quiet than the others because I got fed up before the others of all these questions, like, 'What color teeth have you got?' (Laughter) And all, just stupid questions you have no interest in any longer. And I think everybody — well all fans, I think they all know what color eyes we've got and what we drink for breakfast and all that. And they don't want to know that anymore. So, I just shut up until someone asks me something worth answering."
During the Beatles' final tour in 1966 they only included three Rubber Soul-era songs in their setlist — "Nowhere Man," "If I Needed Someone," and "Day Tripper."
Over the years, the songs of Rubber Soul have lived on through the solo Beatles concerts, with George Harrison performing "If I Needed Someone" during his 1991 tour of Japan; Ringo Starr frequently includes "What Goes On" in his All Starr Band shows; and Paul McCartney has tackled "Drive My Car," "You Won't See Me," "Michelle," "I've Just Seen A Face," "I'm Looking Through You," "The Word," "We Can Work It Out," and "Day Tripper" in his various world tours.
Sadly, legendary Beatles photographer Robert Freeman died on November 7th, 2019 at age 82. Freeman, who served as the band's unofficial photographer between 1963 and 1966, shot five of the band's album covers — 1963's With The Beatles — for which he was paid 75 British pounds, three times the usual fee, 1964's A Hard Day's Night and Beatles For Sale, and 1965's Help! and Rubber Soul.
In 1995's The Beatles Anthology Paul McCartney recalled how Robert Freeman came up with the groundbreaking cover for Rubber Soul: "He had a little carousel of slides and he had a little piece of cardboard stuck up on a little chair that was album cover size, and he was projecting the photographs onto it. 'Cause you could imagine exactly how it'd look then, as an album cover. We'd just chosen the photo, we said, 'That one looks good,' we all liked ourselves in one particular shot. And he was just winding up when the card it was on just fell backwards a little bit, and it elongated the photo and it stretched. And we went, 'Oh! Can we have that?! Can you do it like that?!' He said, 'Well yeah, I can print it like that. . .' We said, 'Yeah, that's it — Rubber Soul — heh-hey!"