Flashback: The Eagles Release 'On The Border'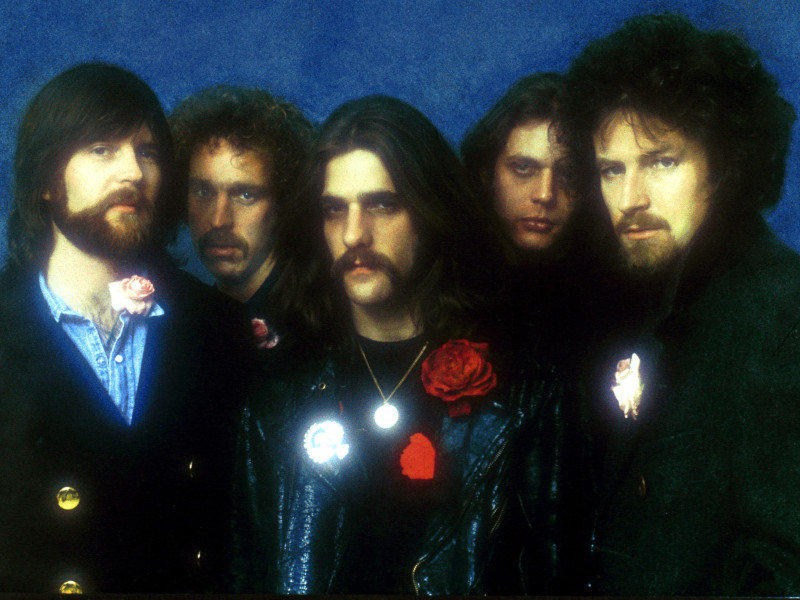 It was 49 years ago today — March 22nd, 1974 — that the Eagles released their third album, On The Border. The album marked the first appearance of soon-to-be fifth member, guitarist Don Felder and featured a trio of major hits for the band.
On The Border peaked at a respectable Number 17 on the Billboard 200, and was driven by the band's first chart-topper, "Best Of My Love," which was written by leaders Don Henley and Glenn Frey with J.D. Souther, and "Already Gone," an FM staple, which topped out at Number 32 and was co-written by close friend Jack Tempchin, who had already written "Peaceful Easy Feeling" fir the band on its 1972 self-titled debut set.
The album also featured a notable cover of Tom Waits' "Ol' 55," "James Dean" written by Henley, Frey, Souther, and Jackson Browne, and "Good Day In Hell" featuring some scorching slide guitar by Don Felder. Although Bill Szymczyk (pronounced: SIMM-zick) produced most of the album, "Best Of My Love" was a holdover from the band's final sessions with legendary Rolling Stones and Who producer/engineer, Glyn Johns.
Co-founding Eagles guitarist Bernie Leadon told us that in the band's early days, they relied hard on their close-knit group of talented friends: "One of the things that the Eagles was fortunate in is that there were really good outside writers around us, so, Jackson Browne, J.D. Souther, and Jack Tempchin. And really, they were writing better songs more consistently than the guys in the band were in the beginning. And then that gave us enough time till the band could sort of catch up."
The Eagles will next perform on March 25th at Jacksonville, Florida's Vystar Veterans Memorial Arena.