Flashback: The Eagles Release 'One Of These Nights' Album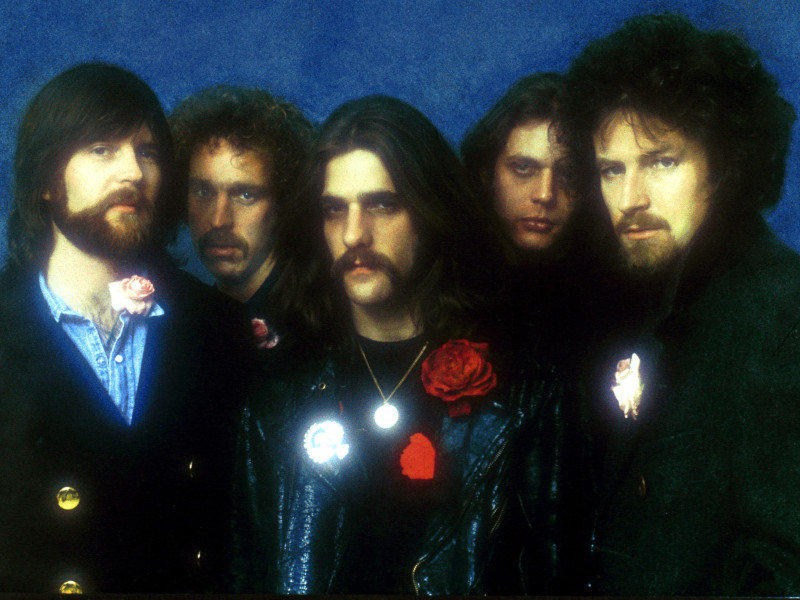 It was 48 years ago Saturday (June 10th, 1975) that the Eagles released their fourth album, the chart-topping One Of These Nights. The set, which knocked Paul McCartney & Wings' Venus And Mars out from the top spot, spent five weeks at Number One on the Billboard 200 albums chart — including a whopping 18 weeks in the Top Ten.
One Of These Nights featured a trio of massive hits for the Eagles that firmly established them as the top radio act on both the AM and FM airwaves — the album's title track, which hit Number One; "Lyin' Eyes," which despite its six-minute-22-second running time reached saturation airplay and peaked at Number Two; and bassist Randy Meisner's tour-de-force, "Take It To The Limit," which topped out at Number Four.
The One Of These Nights album was nominated for four Grammy Awards — Best Album Package, Album Of The Year, with "Lyin' Eyes" getting nominated for the coveted Record Of The Year — but ended up scoring the band their first Grammy for Best Pop Performance By a Duo or Group with Vocal.
Back in 2012, the late, great Glenn Frey spoke candidly to Piers Morgan and revealed what his favorite piece of work was: (Piers Morgan) "What is the one? If I said, 'Right — Glenn, you've got five minutes to live, you can play one song to be remembered by. The defining song.' (Glenn Frey): "I loved 'One Of These Nights.' I thought that was a real interesting song. I thought it was kinda cowboy R&B, y'know, fuzztones instead of saxophones. Y'know, great soul singer — Don Henley — y'know, cool chord progression — mine. (Morgan): (Laughs) (Frey): (Laughs) That was one of my absolute favorite Eagles records."
One Of These Nights marked co-founding guitarist Bernie Leadon's final studio set. with the band. He shed some light on the album's title track, which was among the last songs he recorded with before quitting the band: "Cool song. This was sort of the beginning of the fourth album and the second one that Don Felder was on. Well, the band's new producer, Bill Szymczyk, came out of R&B and had worked with B.B. King and some people. So, his drum sounds were more Philadelphia. The whole attitude was more R&B. And Henley and Frey were starting to lean more in that direction. So, 'One Of These Nights' has that sort of — well it's not (laughs) disco exactly, but it's edging in that direction, it's edging towards disco."