Flashback: The Fifth Dimension's Marilyn McCoo And Billy Davis Jr. Marry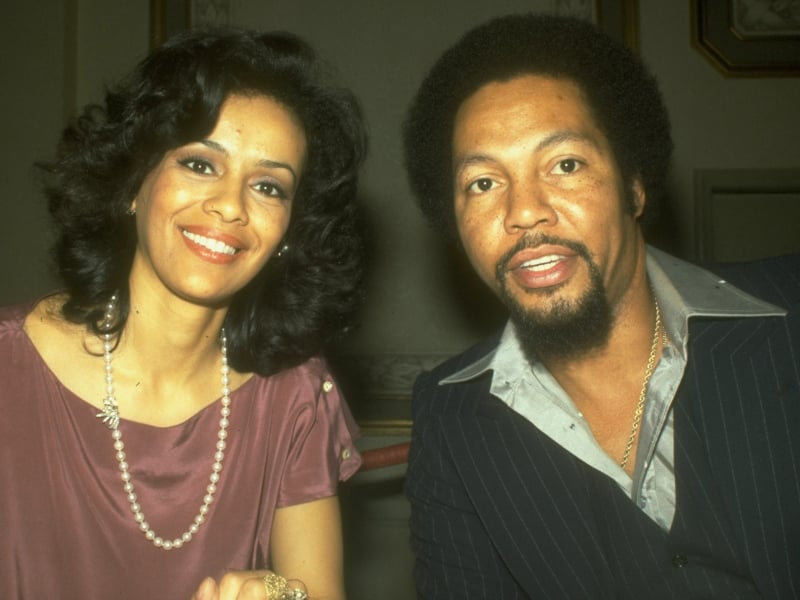 In one of the rare cases of a showbiz couple defying the odds, congratulations go out to the Fifth Dimension's Marilyn McCoo and Billy Davis Jr. who celebrate their 53rd anniversary today (July 26th). In the couple's autobiography, Up, Up And Away: How We Found Love, Faith And Lasting Marriage In The Entertainment World, McCoo recalled being less than thrilled at seeing Davis at the altar on the big day. She wrote, "I had begged him not to drink before the wedding. I looked into Billy's bloodshot eyes. His buddies had taken him out the night before, and he still showed the effects of the celebration."
Released last year was the couple's latest album — Blackbird: Lennon-McCartney. The pair covers 10 Beatles and solo classics by the pair: "Got To Get You Into My Life" (featuring Yancyy), "The Fool On The Hill" (featuring Natalie Hanna Mendoza), "Blackbird," "Yesterday," "Ticket To Ride," "The Long And Winding Road," "Silly Love Songs," "Help!," "(Just Like) Starting Over" (featuring James Gadson), and "And I Love Her."
In recent years, McCoo and Davis, who have both embraced Christianity, have tried to pass along their knowledge of keeping a marriage alive and healthy by doing marriage counseling work with select couples.
McCoo and Davis were asked if they ever felt smothered by spending so much time together both as a couple and as a headline act: "Billy and I didn't run into the problems of 'I've had enough of you (laughs), I'm sick of looking at your face' kind of thing. It was very easy to do that, where you could talk about your work and the business and the challenges 24-7."
Davis credits the couple's longevity to always allowing the relationship to take precedent over music: "When we started our relationship, our relationship wasn't built on the business. We talked about everything, we became friends right at the beginning — before the group even started. And as the group was developing, we got closer and closer as friends. I mean, we would talk about everything but the business."
The Fifth Dimension scored 20 Top 40 Hits including the Top Ten smashes "Up-Up And Away," "Stoned Soul Picnic," "One Less Bell To Answer," and the Number Ones "Aquarius/Let The Sun Shine In" and "Wedding Bell Blues."
After leaving the group in 1975, McCoo and Davis went on to score a Number One hit as a duo in 1977 with "You Don't Have To Be A Star (To Be In My Show)," and briefly starred in their own short-lived TV variety show.
McCoo also starred with Andy Gibb as the co-host of the syndicated music show Solid Gold.
In 2008, McCoo and Davis released their first joint album in 30 years, called The Many Faces Of Love. The collection features the couple tackling some of the greatest love songs of the past four decades, including the Stylistics' "You Make Me Feel Brand New," the Manhattans' "Shining Star," Marvin Gaye's "How Sweet It Is," Percy Sledge's "When A Man Loves A Woman," Joe Cocker's "You Are So Beautiful," Quincy Jones and James Ingram's "Just Once," and others.
In 2014 the couple released their most recent concert collection, Marilyn McCoo & Billy Davis, Jr. LIVE.