Flashback: The Monkees Begin Recording 'Daydream Believer'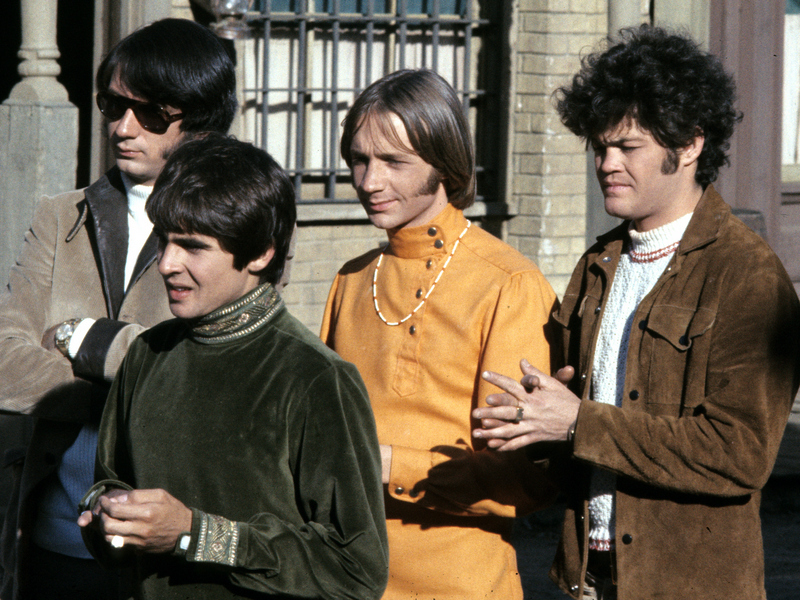 It was 56 years ago today (June 14th, 1967) that the Monkees began recording their third and final Number One hit, "Daydream Believer." The song, which was tracked during the group's sessions for Pisces, Aquarius, Capricorn & Jones Ltd., was held off the album and released separately as a single. "Daydream Believer" was written by the late John Stewart, who had written several songs for the Kingston Trio, and at that time was performing with future superstar John Denver. Shortly after the song's release in November 1967, Stewart became the official musician of the Democratic National Committee, which involved traveling with Senator Robert Kennedy during his brief 1968 Presidential campaign.
The late-Davy Jones, who sang lead on the track, later admitted to originally hating the song, and suggested that it was better suited to his bandmate Micky Dolenz. Shortly before his death in 2012, Jones said that throughout the group's career, bandmate Peter Tork always encouraged him musically: "I'm a great fan of Peter's, y'know? He told me and instilled in me that I was a musician. I am a musician. I keep a good beat. I've got perfect pitch."
Micky Dolenz told us he's amazed at how different the history of the Monkees is from all their late-'60s peers: "There was, in a way, two Monkee bands; One was the cast of the television show that the producers had cast, and that were singing and paying on a lot of the early stuff — but we had no control over what was going to be recorded. And then, after we fought for the right to do the music and did Headquarters — that was the other Monkees group. That was like, the Monkees group that was just us singing and writing and playing the songs that we wanted. It's an unusual story, y'know, it's a very strange story."
Rock historian and author Jon Stebbins says that the Rock and Roll Hall of Fame has done a horrible disservice by refusing to acknowledge the Monkees for their groundbreaking and beloved '60s work, having ignored them every year since they became eligible to enter the Hall way back in 1991: "The Monkees should've gone in that next class after the Beach Boys and the Beatles. And when it got into '66, '67, they should've gone in right then. Because, yeah, they were here and gone really fast, but their impact was massive. Massive. I mean, they dominated the biggest year in rock n' roll. They dominated it not because their stuff was, like, rammed down our throats and it left a bad taste; it's like their stuff was rammed down our throats and it left an awesome taste (laughs) because it was so good!"
"Daydream Believer" hit Number One on December 2nd, 1967, and went on to top the charts for four straight weeks, until it was bumped from Number One by the Beatles' "Hello Goodbye."
Davy Jones died of a heart attack on February 29th, 2012 at age 66.
Peter Tork died on February 21st, 2019 at age 77 following a decade-long battle with adenoid cystic carcinoma — a rare cancer of the salivary glands.
Mike Nesmith passed away on December 10th, 2021 at 78 of heart-related issues.
Micky Dolenz next performs on September 15th in Ojai, California at The Libbey Bowl.