Flashback: The Monkees Play Debut Concert In Hawaii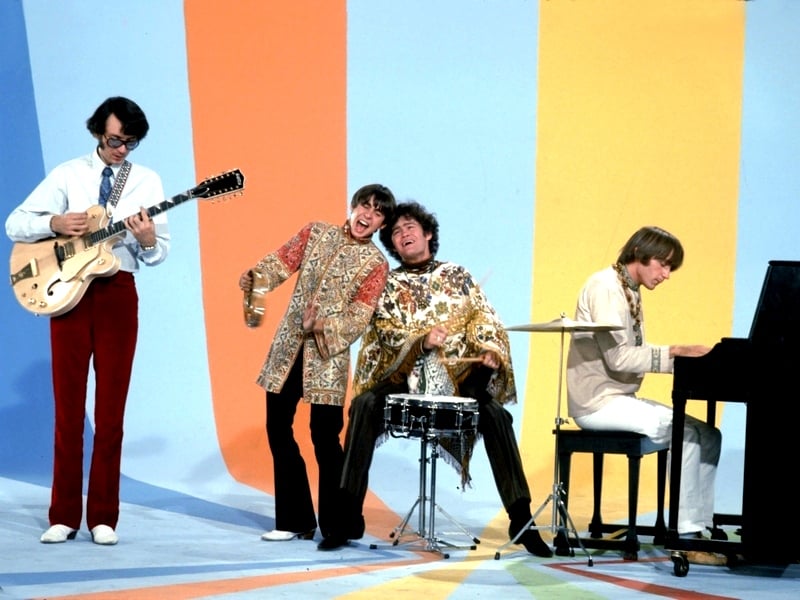 It was 56 years ago Saturday night (December 3rd, 1966), that the Monkees made their first live appearance. The group — Micky Dolenz, Davy Jones, Mike Nesmith and Peter Tork — played a 40-minute set in Hawaii at the Honolulu International Center Arena. The "pre-fab four," as they were affectionately called, were riding high with their hit sitcom, which had premiered the previous September on NBC, along with their recent Number One smash, "Last Train To Clarksville."
During the 1966 Honolulu show, the Monkees performed solely as a four-piece band, with Dolenz on drums, Nesmith on guitar, Tork on bass, organ and banjo, and Jones alternating between tambourine, maracas and drums. The show's producers had them play in the out-of-the-way destination hoping that if the group flopped, news would be slow to travel to the mainland.
Shortly before his death, Davy Jones, who pushed for the group to perform live from the time the show hit, said that he still considered performing live his main stock in trade: "I need to be live in front of people. I don't need to be making two movies a year and being hidden away and falling in love with my leading lady anymore. I've already done that."
Micky Dolenz told us he's amazed at how different the history of the Monkees is from all their late-'60s peers: "There was in a way, two Monkee bands; One was the cast of the television show that the producers had cast, and that were singing and paying on a lot of the early stuff — but we had no control over what was going to be recorded. And then, after we fought for the right to do the music and did Headquarters — that was the other Monkees group. That was like, the Monkees group that was just us singing and writing and playing the songs that we wanted. It's an unusual story, y'know, it's a very strange story."
The group embarked on their first full U.S. tour during the spring of 1967.
In 2001, the group released the four-disc Summer 1967: The Complete U.S. Concert Recordings, featuring roughly the same set list as their debut concert.