Flashback: The Rolling Stones, The Beach Boys, & James Brown Film 'The T.A.M.I. Show'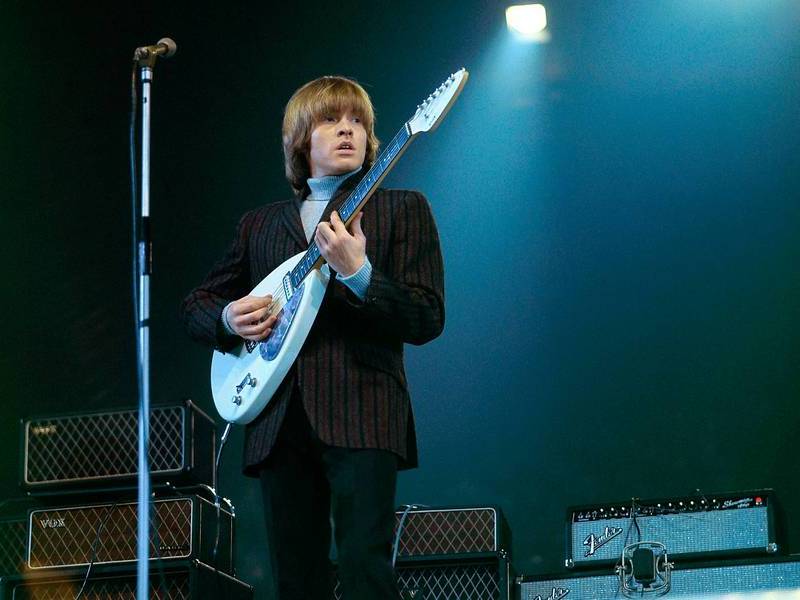 It was 58 years ago today (October 28th, 1964), that The T.A.M.I. Show (Teenage Awards Music International Show) began its two-day film shoot. The landmark film was the first theatrically released rock n' roll concert movie.
The concerts combined the biggest British and American acts on one stage. The show was hosted by Jan & Dean, who also performed but mainly appeared as comic relief while introducing each act. The concert was filmed on October 28th and 29th, 1964, at the Santa Monica Civic Auditorium in Los Angeles, in front of 3,000 screaming fans, and featured such legends as Chuck Berry, the Supremes, James Brown, the Rolling Stones, Marvin Gaye, the Beach Boys, and Smokey Robinson & The Miracles.
Each act was featured in a three-or-four song set. Highlights included Smokey Robinson & The Miracles performing "You Really Got A Hold On Me," the Supremes singing their back-to-back Number One hits "Baby Love" and "Where Did Our Love Go," and the Beach Boys performing "Dance, Dance, Dance" and "Surfin' U.S.A." against a wail of "Beatlemania"-like screams.
Beach Boys author, historian and documentary producer Jon Stebbins, who wrote the definitive biographies on Dennis Wilson — The Real Beach Boy — and David Marks — The Lost Beach Boy, explains that Mike Love's importance to the Beach Boys' live shows should never be underestimated: "Mike's confidence standing onstage as a frontman is one of the really crucial things that he brought to the table, that without him, they woulda been screwed, man! They just did not have a personality in the band that could do what he did. And he did it well right from the start, and he got better and better and better at it. Until the point where then it became uncool to be that way. And it's sort of like he couldn't turn it off. Y'know, he was what he was."
Other highlights included Chuck Berry performing "Sweet Little Sixteen," Marvin Gaye singing his early Motown singles "Hitch Hike" and "Pride And Joy," and Lesley Gore turning in note-perfect renditions of her hits "You Don't Own Me," "Judy's Turn To Cry," and "It's My Party."
Also performing on the show were British Invasion hitmakers Gerry & The Pacemakers and Billy J. Kramer & The Dakotas. James Brown's singing and dancing during his performances of "Please, Please, Please" and "Night Train" brought the teen crowd to the brink of pandemonium.
The Rolling Stones had the unenviable task of having to follow Brown, yet closed the concert with electrifying performances of their hits "Time Is On My Side" and "It's All Over Now."
Mick Jagger remembered the band's fans during their early British Invasion days when they had barely broken America: "It was terribly innocent. And some of them look like they're nine-years-old, don't they? And they were! They were the — what did we used to call them? There was a name for them — 'Tinys.' Oh this is a show. . . 'What's sort of audience is it?' 'Tinys.' (Laughs) They were like nine to 11, 12, 13 — and they just made this high pitched noise."
Teenage Music International was a foundation devoted to providing music scholarships for teens. The film of The T.A.M.I. Show was originally meant to be shown only at the awards ceremony for the T.A.M.I. recipients. However, the T.A.M.I. foundation folded right after the film was edited, and the concert went on to be released theatrically in the spring of 1965.
In 2010, after years of red tape and legal hassles, The T.A.M.I. Show finally saw an official DVD release — featuring the complete movie with digitally restored pictured and newly remastered sound.
In 2016, The T.A.M.I. Show was reissued on DVD and Blu-ray along with its 1966 follow-up, The Big T.N.T. Show, in one package for the first time.