Flashback: The Surviving Beatles Team Up For 'All Those Years Ago'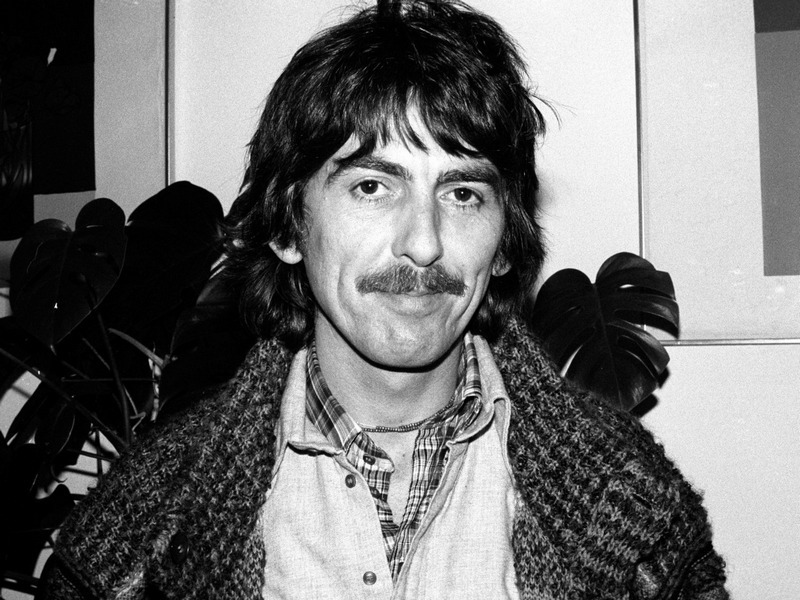 It was 42 years ago Sunday (May 7th, 1981) that George Harrison released his tribute to John Lennon, called "All Those Years Ago." The song is notable for being the first record since the Beatles' 1970 breakup to feature all three surviving group members, George Harrison, Paul McCartney, and Ringo Starr.
According to several sources, the song was originally taped the year before for inclusion on Ringo's 1981 Stop And Smell The Roses album. Harrison had written the song with different lyrics for him to sing, with the song's basic track featuring himself on guitar and Ringo on drums. The song was left off the album, and after Lennon's murder in 1980, Harrison revamped the song into a tribute to his late bandmate.
In early 1981, Harrison, Paul and Linda McCartney, and Wings co-founder Denny Laine recorded the song's distinctive backing vocals at Harrison's home studio Friar Park. The vocal sessions were supervised by legendary Beatles producer George Martin and engineer Geoff Emerick, who at the time were recording with McCartney for his Tug Of War album. During the session, Harrison was slated to lay down a lead guitar part for the McCartney track, "Wanderlust," but time ran out and Harrison never followed up on making good on the promise. The officially released version of "Wanderlust" features a brass ensemble playing where Harrison's guitar part would've been.
Denny Laine who had known the Beatles intimately since touring with them in the mid-'60s while still in the Moody Blues, says that there was no difference between watching Harrison and McCartney recording in the '80s and during their '60s heyday: "They were just the same as they always were. The same as the public sees them. Y'know, they just had a sort of natural way of doing things. They weren't any different in front of me and Linda than they would have been when they were in a Beatles session. They're just Paul and George as you know them."
Once "All Those Years Ago" hit the airwaves — marking the first new solo Beatle release in the wake of Lennon's murder — it surprised no one that George Harrison was able to take a more spiritual view of his friend's death than most: "I know John was, um, y'know, he knew who he was a soul that happened to be in this body for this period of time, and. . . Its just the method by which you die; y'know, I think its nicer if you can consciously leave your body at death, as opposed to some lunatic shooting you on the street, or having a plane crash — something like that. I think it's unfortunate the way he went out, but it doesn't really matter — he's okay, and life flows on within you and without you."
During a recent chat with CBS, Paul McCartney revealed that John Lennon worried about his legacy after he had gone, recalling: "I remember John was a bit insecure — (feigns incredulousness) What???? John Lennon??? — And I remember him once, particularly, strangely out of the blue, saying, 'I worry about how people are gonna remember me.' And I was, like, 'John, listen to me — look at me: you're gonna be remembered as one of the greatest people (takes a deep breath) I'm getting choked up. And I say. . . "Cause you are, y'know, you're fantastic.'"
"All Those Years Ago," which peaked at Number Two on the charts, was featured on Harrison's Somewhere In England album.
It was also on this date in 1973 that Harrison released his global ode to world peace, "Give Me Love (Give Me Peace On Earth)." The song, which was the lead single from his album Living In The Material World, went on to become Harrison's second Number One hit.
Both "Give Me Love (Give Me Peace On Earth)" and "All Those Years Ago" were featured on the most recent Harrison compilation Let It Roll: The Songs Of George Harrison.