Flashback: The Turtles' 'Happy Together' Hits Number One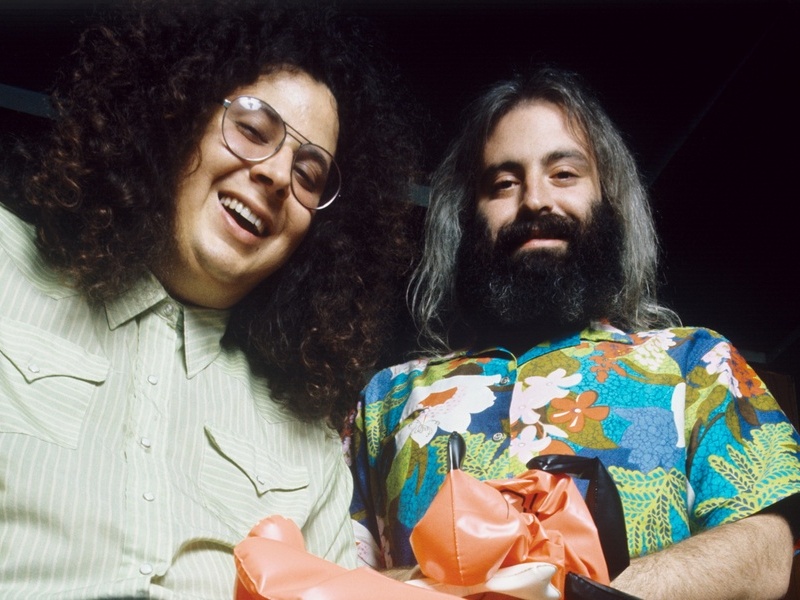 It was 56 years ago Saturday (March 25th, 1967) that the Turtles' "Happy Together" began its three-week run at Number One. "Happy Together" was written by Gary Bonner and Alan Gordon, who were members of the Boston area group the Magicians. The pair went on to write the group's follow-up single, "She'd Rather Be With Me" as well as Three Dog Night's "Celebrate."
"Happy Together," which knocked the Beatles' "Penny Lane" out from the top spot, has gone on to be featured in numerous TV shows, films and commercials, most recently for the Burger King chain.
Turtles' frontman Howard Kaylan says that he and group co-founder Mark Volman — better known as Flo & Eddie — made the right choice in deciding to battle for the group's trademark and ownership of their songs: "Because we went through the lawsuits back in the '60s and '70s with our label to regain our name and our credibility, and a little bit of self-esteem — we were able several years later to actually win our name back, and the masters and the right to keep recording as the Turtles."
Kaylan told us that well after nearly-60 years in the business, he's happy with the way his life and career has turned out: "It's been a wonderful existence the way we've played the game. Y'know, if you really love the music and you really love the entire concept of rock n' roll and being a little slice of Americana, and adding your two cents to the tapestry, there's no better life in the world than the one that was chosen for us."
Throughout the years "Happy Together" has been covered by such artists as Dawn, the Captain & Tennille, Vikki Carr, Mel Torme, Petula Clark, Melba Moore, Donny Osmond, the Ventures, Percy Faith, and Frank Zappa, among others.
In 2013, Howard Kaylan published his memoir, called Shell Shocked: My Life With the Turtles, Flo And Eddie, And Frank Zappa, Etc.