Flashback: The Who Releases 'Meaty Beaty Big And Bouncy'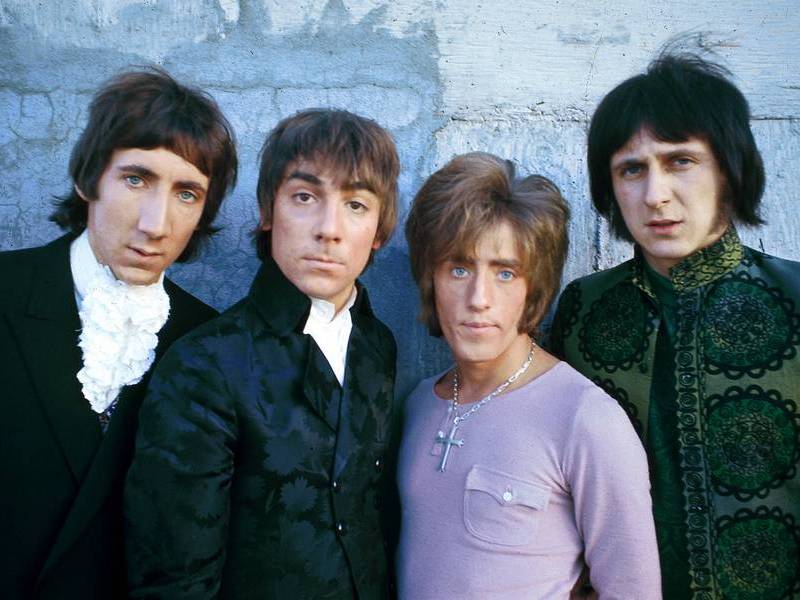 It was 51 years ago Sunday (October 30th, 1971) that the Who released its classic compilation, Meaty Beaty Big And Bouncy. The album, which was released only six weeks after the band's Who's Next blockbuster, was the band's first American singles compilation, with a sprinkling of already legendary album tracks peppered throughout. Like the Rolling Stones' own '71 collection, Hot Rocks (1964-1971), Meaty Beaty Big And Bouncy became the go-to comp for the Who's pre-FM era.
For years, Meaty Beaty Big And Bouncy was the primary source for such standards as "I Can't Explain," "Substitute," "Anyway, Anyhow, Anywhere," "A Legal Matter," "Boris The Spider," "Pictures Of Lily," "Magic Bus," and the then-recent "The Seeker." The album peaked at Number 11 on the Billboard 200 albums chart and climbed as high as Number Nine in Britain.
The tracklisting to The Who's Meaty Beaty Big And Bouncy is: "I Can't Explain,"" The Kids Are Alright," "Happy Jack," "I Can See for Miles," "Pictures Of Lily," "My Generation," "The Seeker," "Anyway, Anyhow, Anywhere," "Pinball Wizard," "A Legal Matter," "Boris The Spider," "Magic Bus," "Substitute," and "I'm A Boy."
Amazingly, over 55 years on, Pete Townshend is still having "My Generation's" key lines — "Hope I die before I get old" — read back to him by journalists in hope of a "true" explanation: "The song was more about, y'know, refusing to grow old, rather than, y'know, 'I don't wanna grow old' — it was about refusing to grow old inside. That's what I'm so proud of: having the physique of a 16-year-old boy!"
Pete Townshend wrote "Magic Bus" in 1965, demoed it in 1966, and recorded it with the Who in 1968. He remains confused as to how it gained legendary status within the band's repertoire: "'Magic Bus" wasn't really about anything. It was one of those songs that I made in my studio at home when I was just enjoying myself, and got a Bo Diddley riff going, banged a few claves together and tried to think of something to sing and made it up at the spur of the moment. And it became one of those songs — because it was a real sing-along — (it) became an absolute live Who classic. I've lost count of the times I've stood there about to launch into, y'know, a serious love ballad, when somebody shouted out 'Play 'Magic Bus!!!'"