Gary Rossington's Final Lynyrd Skynyrd Show Coming To The Big Screen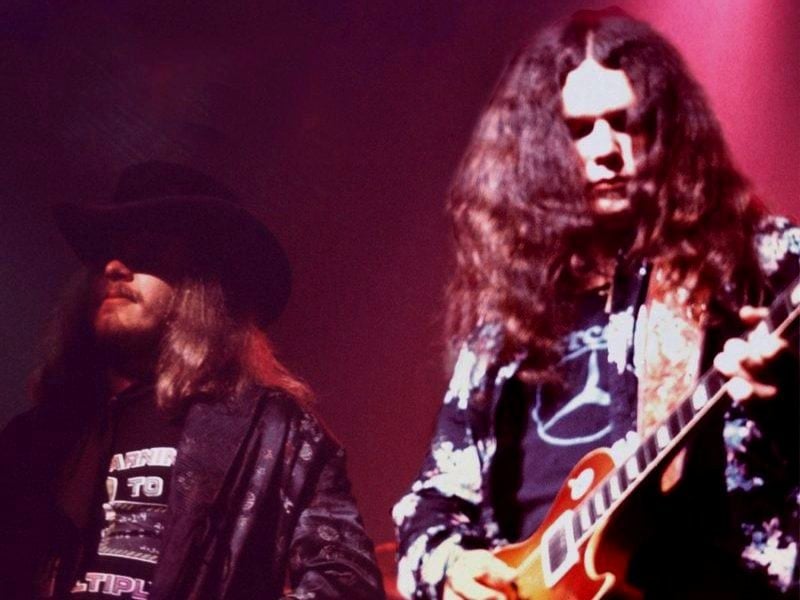 In a fitting tribute to a Southern Rock pioneer, Lynyrd Skynyrd will salute its recently departed, late co-founding member Gary Rossington next month with a nationwide screening of his final concert with the band, titled The 50th Anniversary Of Lynyrd Skynyrd. Rossington died March 5th at the age of 71.
Rossington had been sidelined from the band's recent dates following emergency heart surgery in 2021. The final concert was filmed on November 22nd, 2022 at Nashville's historic Ryman Auditorium.
A statement from the band's frontman Johnny Van Zandt reads:
We are excited to share this special night and celebrate 50 Years of Skynyrd music with the Skynyrd Nation and fans of these timeless songs. We were fortunate to capture this special evening with Gary Rossington and Dale Krantz Rossington and all of the special guests that were able to join us on stage.
It is certainly bittersweet because this was Gary's last show, but we are so fortunate that we were able to share one last special night together onstage, doing what Gary loved.
For tickets and additional info regarding The 50th Anniversary Of Lynyrd Skynyrd screenings, log on to: www.lynyrdskynyrd50.com.
When we last caught up to Gary Rossington, he told us that he'll never accept staying low to the ground: "I've heard before the reason you fall is to get back up and keep going, y'know? So, when that happens or when life throws you bad breaks or curves or deals you the wrong hand, y'know. All's I've ever known and done was keep goin.' And I know that was the original band, Ronnie (Van Zant), and Allen (Collins), and myself, that happened a lot to us because we started this thing, and we just always kept going. Y'know, whatever got in our way, we just went on so I guess that's in my heart."