Genesis Tops Forbes' Entertainment Rich List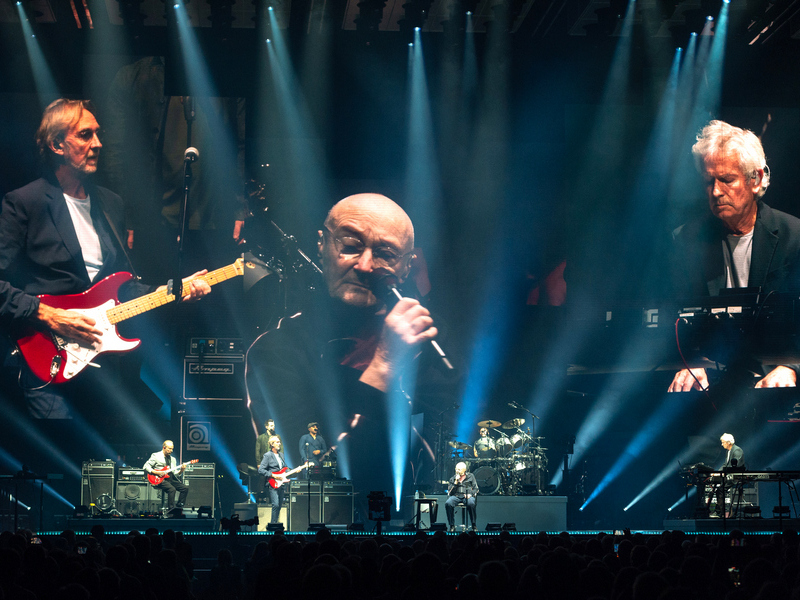 '80s icons Genesis and Sting topped Forbes' recent list of highest paid entertainers. The recently-reunited Genesis raked in a cool $230 million thanks to the cash windfall their "The Last Doimino" reunion tour brought in — although it seems to not include the recent sale of their collective publishing.
Sting snagged a $210 million payday thanks in part to the highly publicized — and extremely lucrative — sale of his publishing catalogue to Universal Music Group.
Honorable mention goes to the only fellow rockers of the list — the Rolling Stones who saw a $98 million profit thanks to their recent roadwork.
Phil Collins, who had stated that this was Genesis' final tour, told us that he feels as though his entire career has been a series of brilliant and happy accidents: "It's like being adrift in a boat. I fell asleep once on my boat on the lake in Geneva. I woke up and I was nearly at the bank. I just drifted all this way, and sometimes I look at my career like that. 'How did I get here? I didn't want to be here. I didn't even want to be a singer. I'm a drummer, y'know?' But things happen, and suddenly your life takes a big diversion and you're not really so aware of it at the time."
Highest-Paid Entertainers of 2022 according to Forbes:
1. Genesis – $230 million
2. Sting – $210 million
3. Tyler Perry – $175 million
4. Trey Parker & Matt Stone – $160 million
5. James L. Brooks & Matt Groening – $105 million
6. Brad Pitt – $100 million
7. The Rolling Stones – $98 million
8. James Cameron – $95 million
9. Taylor Swift – $92 million
10. Bad Bunny – $88 million