George Harrison's Sister Dead At 91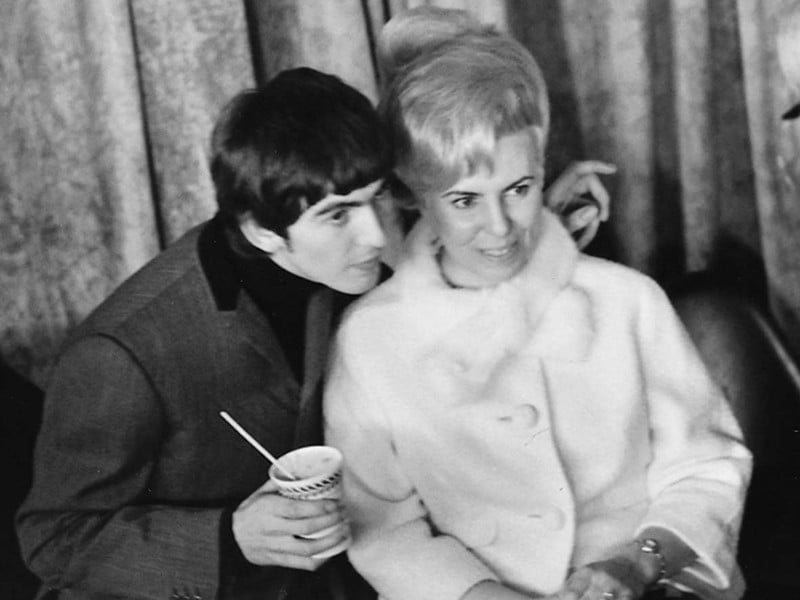 Louise Harrison, George Harrison's sister and eldest sibling, died on January 29th at age 91, according to The Daily Mail. Louise, who spent her final days in assisted living, was known to a generation of Beatles fans for her participation in countless fan convention across the U.S. and England, and even managed her own Beatles tribute band — the Liverpool Legends. Her younger brother, 89-year-old Harry — who like their late-brother Peter — worked for George until his retirement, remains the sole-surviving member of the original Liverpool Harrison clan.
Louise and her husband, Scottish mining engineer Gordon Caldwell, emigrated to the U.S. in the 1950's, eventually settling in Illinois. In 1963 as "Beatlemania" was blossoming across Britain, a still-unknown George and Peter Harrison visited their sister — marking George the first Beatles to visit the States — including Manhattan — months before his bandmates. Louise played an early role trying to get the Beatles played on U.S. radio.
In the 2000's, a reported falling out between George's widow Olivia and Louise ended her $2,000 monthly pension from the Harrison estate, which George had set up for her in the 1980's. According to inside sources, the pair had fallen out due to Louise's overt exploitation of their relationship for Beatles-inspired attractions and money-making ventures. She last saw George in Staten Island, New York 14 days before his 2001 death.
George Harrison's first wife Pattie Boyd told us she was amazed at what a loving and supportive family George had away from the madness of "Beatlemania": "They were so warm as a family and really were most inviting and kind to me, and I was very fond of them. And I'm still in touch with Harry, George's eldest brother. And so I had spent a lot of time with him and his wife Irene, and with (his brother) Pete and his wife and their children. So. . . we all grew up together."