Gerard Butler Sent Hilary Swank To The Hospital While Filming 'P.S. I Love You'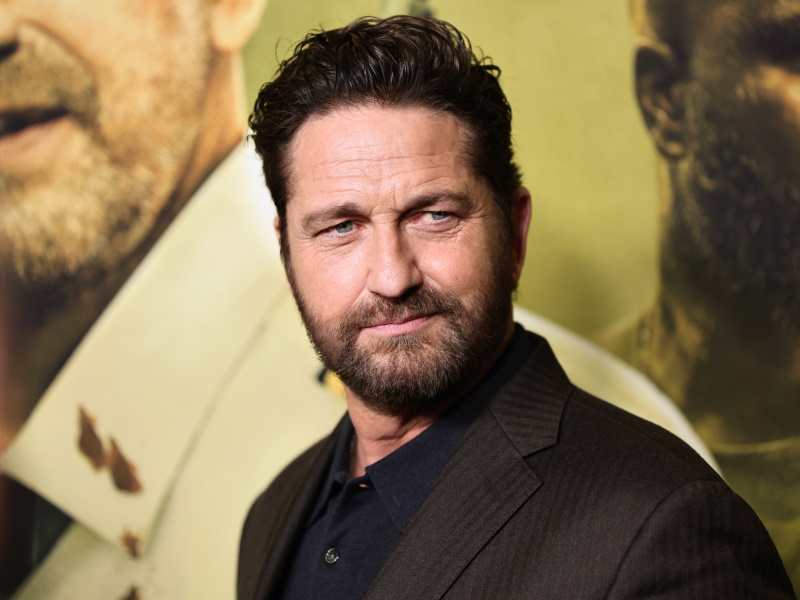 Gerard Butler recalled his time with Hilary Swank on the set of P.S. I Love You during a recent appearance on The Drew Barrymore Show. The 300 actor revealed that Swank was hospitalized due to a mishap while the pair were filming.
"She's so cool, and good to work with, that I almost killed her," he said, commenting on a scene in which he was wearing suspenders. "At one point, the clip, which was a crocodile clip, got stuck in the television as I'm crawling towards her. She's right in front of me, and she's laughing hysterically. This thing… the camera people had these plastic fronts to protect themselves from this crocodile, it was so dangerous. Because I had to ping it, and it would go past my face."
He continued, "It gets stuck. It releases, flies over my head, hits her in the head, slashes her head. I cut her open. You could even see the teeth of the clip. She has to get taken to the hospital."
The Tomorrow Never Dies actor added that he was shocked after the accident occurred. "I'm just sitting there in my Irish boxer shorts and my boots and a pair of socks. And I just started crying. 'I just scarred Hilary Swank, I almost took her eye out," he said.