Glenda Jackson, Rita Wilson, Tom Hanks + More!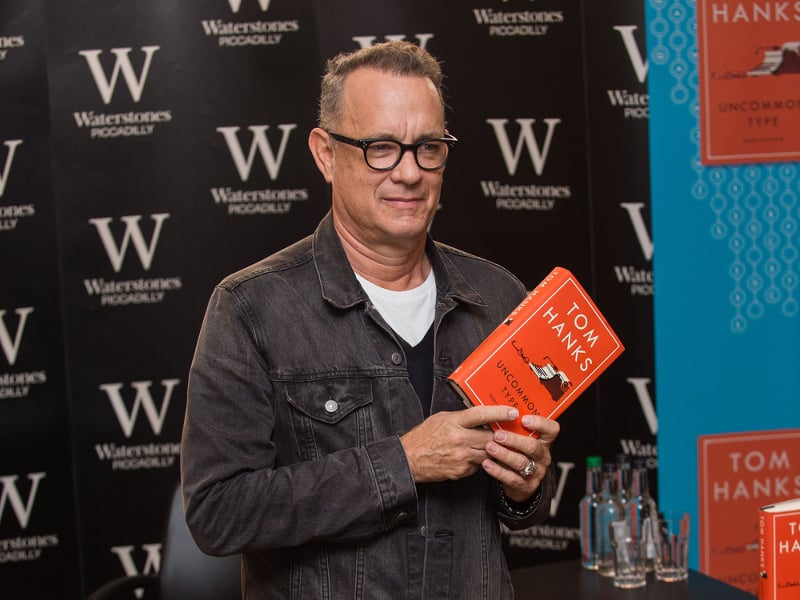 GLENDA JACKSON DIES AT 87: According to The Hollywood Reporter, two-time Oscar winner Glenda Jackson passed away on Thursday (June 15th) at the age of 87. The British actress won the Academy Award for Best Actress for her roles in Women in Love in 1969 and A Touch of Class in 1973. She also won two Emmy Awards for her work on the BBC miniseries Elizabeth R. In 1992, she retired from acting and became a member of British Parliament for 23 years. She returned to the stage in 2018 and received a Tony Award for her role in Three Tall Women. Jackson recently finished filming a movie titled The Great Escaper, starring opposite Michael Caine.
RITA WILSON SAYS TOM HANKS TURNED DOWN 'WHEN HARRY MET SALLY:' On Tuesday's (June 13th) episode of the Table for Two with Bruce Bozzi podcast, Rita Wilson revealed that her husband of 35 years, Tom Hanks, was offered Billy Crystal's role in When Harry Met Sally. "People probably don't know this, but Tom was offered When Harry Met Sally," the Sleepless in Seattle actress said. The reason why he turned the job down, she said with a laugh, is "because he was going through a divorce and he was very happy to be not married … So he could not understand that a person going through a divorce would feel anything other than just like, 'I'm so happy.' "
PRINCE HARRY AND MEGHAN MARKLE PART WAYS WITH SPOTIFY: Deadline reports that Prince Harry and Meghan Markle have ended their deal with Spotify. The pair made a $20 million deal with the company in 2020, which included Markle's podcast Archetypes. The Duke and Duchess of Sussex are considering other partnerships, and it's possible a second season of Archetypes will be housed elsewhere.
HBO RESPONDS TO REPORTS OF 'THE IDOL' BEING CANCELLED: Despite reports stating otherwise, the fate of the controversial show The Idol still hangs in the balance. HBO took to Twitter on Thursday (June 15th) to address the rumors. "It is being misreported that a decision on a second season of The Idol has been determined. It has not, and we look forward to sharing the next episode with you Sunday night," a tweet read.