Glenn Frey Wanted To Contribute To "Body By Jake' Workout Collection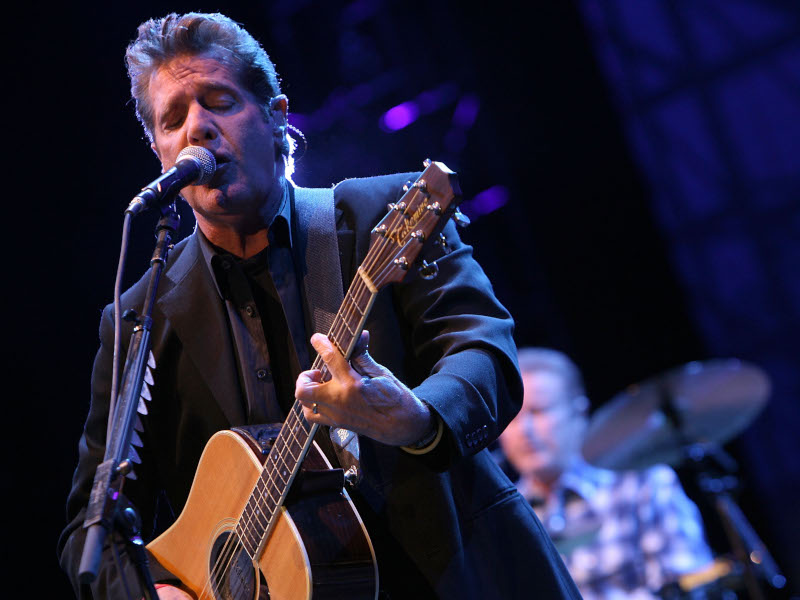 Just reissued is the classic 1984 "Body By Jake" workout album by fitness icon Jake Steinfeld. The Body By Jake: Don't Quit (Music From The Original Video Soundtrack) collection, which is being rediscovered by a new generation after more than 35 years, served as precursor to the type of curated playlists found on Peloton and the streaming services.
The album features tracks by current Toto frontman Joseph Williams, and former Steve Wonder sideman and "Maniac" hitmaker, Michael Sembello.
Jake Steinfeld revealed to us that by not including his buddy, the late, great Glenn Frey on the classic Body By Jake album — he ended up scoring his TV show an unforgettable theme song: "Y'know, I trained Glenn and then I had one of my brothers training Glenn. And then Glenn and I became very friendly — he coached my older son Nick in basketball with his son Deacon, who since has taken over for him. We kinda always hung. And when he heard that I did an album, he said, 'You did an album? You didn't ask me?' He said, 'Look, if there's ever anything you need — just let me know.' Now, in '87, I had a first-run syndicated television show called Body By Jake. So, I said, 'Hey buddy, you asked if I need anything' — I said, 'I need a theme.' He said, 'Every time you hear Jake, you're always saying, 'don't quit.' Let's call (the song) 'Don't Quit.' I said, 'Fine, let's call it 'Don't Quit.' When you hear it — I tell you — it's better than 'The Heat Is On.'"