Greta Van Fleet's Sam Kiszka Talks About Tour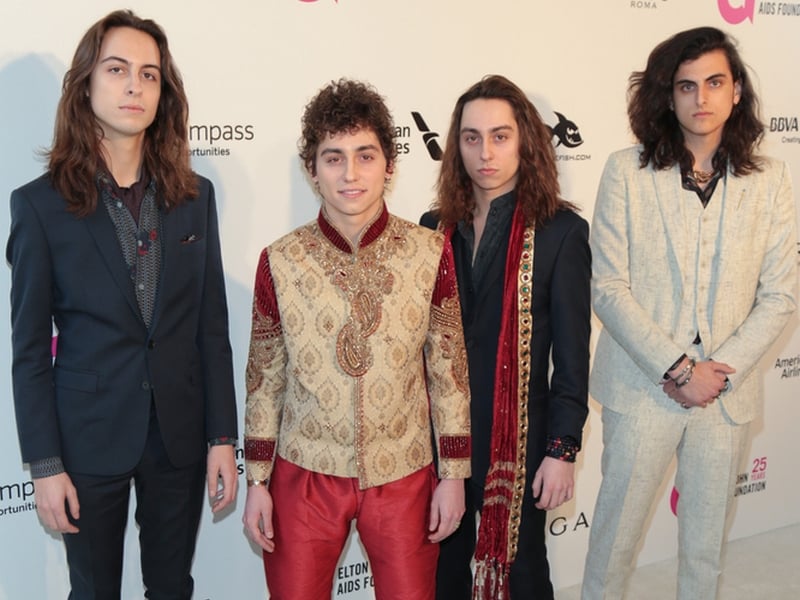 After a three-week break Greta Van Fleet has resumed its Starcatcher World Tour, with dates booked through the remainder of the year. It's the quartet's first headlining run in arenas, which bassist-keyboardist Sam Kiszka tells us are the band's favorite places to play: 30.28 "We've had our sights set on that for years. We're finally at the level where it makes sense to do the arena run, and it's been really great. I love playing arenas. It just creates the correct sound for rock 'n' roll music, or the type of rock 'n' roll music that we're making." :21 (OC: that we're making)
The tour is promoting Greta Van Fleet's third full-length album, "Starcatcher," which came out July 21 and debuted at No. 8 on the Billboard 200. It's also spawned the singles "Meeting the Master" and "The Falling Sky," with accompanying videos directed by the band and Gus Black.
"Starcatcher" was produced by Grammy Award-winner Dave Cobb and recorded at historic RCA Studio A in Nashville, where the band — formed in Frankenmuth, Mich. — now resides.
The next run of dates includes a Sept. 8 stop at Little Caesars Arena in Detroit, Greta Van Fleet's biggest show in its home state.