Guns N' Roses Soundcheck 'Chinese Democracy' Outtake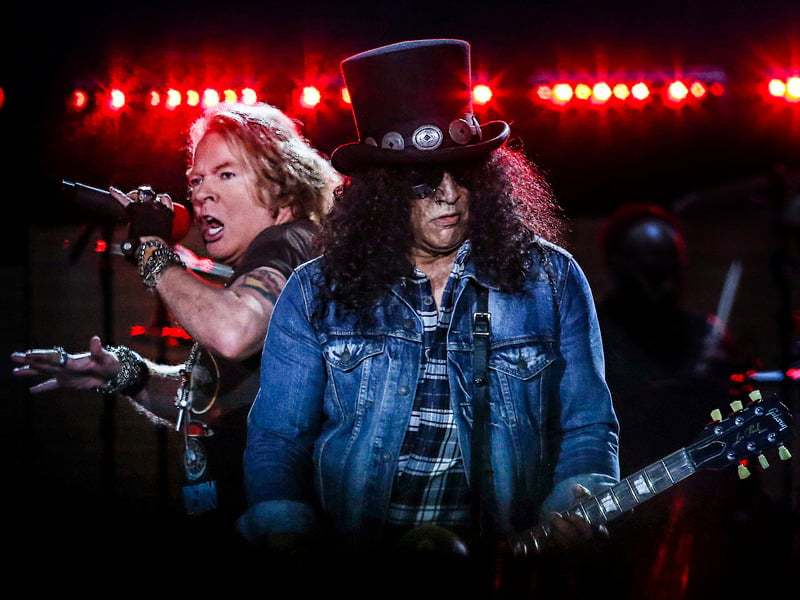 Guns N' Roses were filmed rehearsing the long-unreleased Chinese Democracy-era outtake "Perhaps" during their June 5th soundcheck at Tel Aviv, Israel's Park HaYarkon. Ultimate-Guitar.com, reported that although the song has been available for years on underground releases, "Perhaps" has never been officially released.
Despite Guns' 2022's Hard Skool reunion EP, fans are still eagerly awaiting the first new full album from co-founders Axl Rose, Slash, and Duff McKagan since 1993. Slash told us that the band had yet to begin writing in earnest: "There's, y'know, bits and pieces of things and whatnot, but I mean, to really focus on it in earnest as this group that just got together a couple of years ago, we haven't really done that much with it yet."
Guns N' Roses perform on June 9th with the Pretenders in Madrid, Spain at Civitas Metropolitan Stadium.