Halle Berry, Drake, Shannon Beador + More!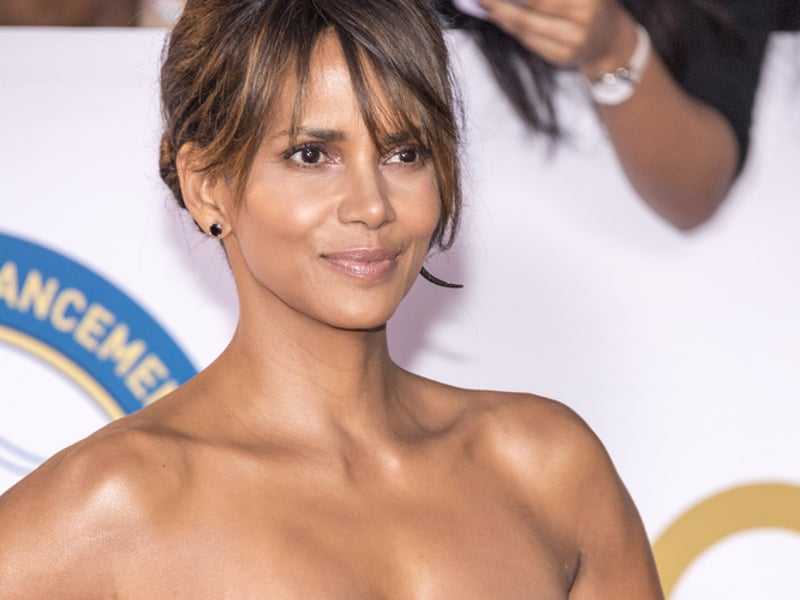 DRAKE LYRICS RESURFACE AFTER HALLE BERRY TOLD HIM 'NO' TO USING HER SLIME PHOTO: According to BuzzFeed, people are pointing out a pattern of "disrespect" from Drake when it comes to Halle Berry. The Monster's Ball actress revealed on Instagram over the weekend that she did not give the "God's Plan" singer "permission" to use a photo of her getting slimed for his new single "Slime You Out." When a fan asked her in the comments why she was so upset about it, Berry wrote, "He asked me and I said NO that's why. Why ask if you intend to do what you want to do! That was the f*uck you to me. Not cool. You get it?" Another fan took to X on Sunday night (September 17th) and recalled Drake's lyrics from a 2013 Migos song titled "Versace." They wrote, "he been disrespecting her.. 'I'm tryna give halle berry a baby & no one can stop me' …."
SHANNON BEADOR IS 'ENTERING COUNSELING' AFTER BEING ARRESTED FOR DUI AND HIT-AND-RUN: Page Six reports that Real Housewives of Orange County star Shannon Beador was arrested on Sunday (September 17th) for DUI and a hit-and-run. Flipping Out star Jeff Lewis, who is close friends with Beador, said on his SiriusXM show Monday (September 18th), "I am happy to say that she is gonna be entering counseling this week, so I'm happy about that." He added that she is "accepting full accountability," and that she feels "ashamed" and "embarrassed."
HAILEE STEINFELD ATTENDS BUFFALO BILLS GAME AMID RUMORED ROMANCE WITH JOSH ALLEN: E! News reports that Hailee Steinfeld was spotted supporting her rumored beau, Buffalo Bills quarterback Josh Allen. The Hawkeye actress was seen wearing a Buffalo Bills jersey at Sunday's (September 17th) home game against the Las Vegas Raiders.
'BACHELOR IN PARADISE' STARS MICHAEL ALLIO AND DANIELLE MALTBY BREAK UP: Bachelor Nation stars Michael Allio and Danielle Maltby, who met on the eighth season of Bachelor in Paradise, have broken up after approximately a year together. Allio announced the news on Jason Tartick's Trading Secrets podcast Monday (September 18th). "It's still incredibly fresh," he said. "I guess I'll just come out with it: We're not together anymore." The reality star added, "We both threw a lot into this relationship, and it's really awful when it doesn't work out … When you realize that love is there, but you're not necessarily compatible—you mourn the loss not of just that person and that friend in your life but also the future you had envisioned."