Happy Birthday, Art Garfunkel!!!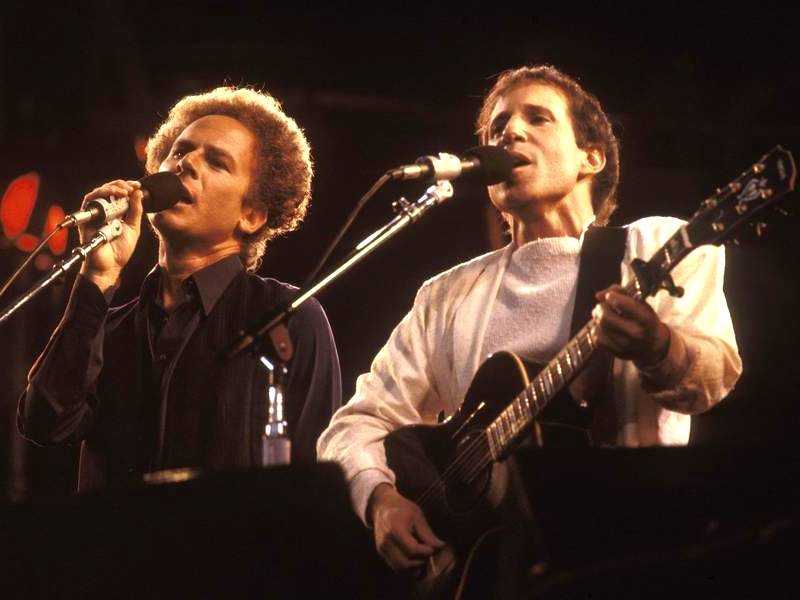 Happy Birthday to Art Garfunkel, who turns 81 on Saturday (November 5th)!!! Garfunkel, who is best known for his string of hits as part of Simon & Garfunkel, has gone on to enjoy a long and varied career since his 1970 split with Paul Simon. Out now in paperback is Garfunkel's critically acclaimed 2017 memoir, What Is It All But Luminous – Notes From An Underground Man. The book chronicles his life and career, shedding new and important light on his relationship with Paul Simon and the evolution of Simon & Garfunkel's sound and rise to fame.
Back in May 2015, Garfunkel slammed Simon for continuing full force on his solo career, seemingly oblivious to both Garfunkel and their fans' pleas for yet another Simon & Garfunkel reunion, saying he had "created a monster" by befriending and supporting Simon while school kids back in Queens and referred to Simon alternately as a "jerk" and an "idiot" for splitting with him in 1971 at the peak of the duo's success. Garfunkel also went on to agree with the interviewer who suggested that the five-foot, three-inch Simon might suffer from a "Napoleon complex."
After that, during Garfunkel's chat with The Guardian, he once again touched upon his relationship with Simon, saying, "Paul Simon is a man who has enormously enriched my life, period. . . we've enriched each other's lives. What would have been his life if his friend Artie didn't sing so good and been so good and produced those records so good? What would it have been? Something smaller."
Before the Simon & Garfunkel split in 1970, Garfunkel began his acting career, debuting in 1969's Catch .22, followed by 1971's Carnal Knowledge, and the 1980 drama Bad Timing. Since 2010, Garfunkel has slowly battled to regain his voice after suffering from a paralysis of his vocal cords, which thankfully have fully healed.
In 1973 he released his first solo album, Angel Clare, which went to Number Five on the charts. His 1975 album Breakaway featured the Simon & Garfunkel reunion track "My Little Town," which became a Top 10 hit. In 1978, Garfunkel again teamed up with Simon and good friend James Taylor for a remake of Sam Cooke's "(What A) Wonderful World." That same year, Garfunkel embarked on his first-ever solo tour.
After the success of Simon & Garfunkel's 1981 reunion in New York's Central Park, the duo spent the better part of 1982 and 1983 touring Europe and the U.S. Although plans for a reunion album fell through in 1983, the pair reunited on stage in 1993 and again for their Old Friends tour in 2003-2004.
In 2006, Garfunkel released his first album of standards called Some Enchanted Evening. The set featured such evergreens as "Someone To Watch Over Me," "Life Is But A Dream," "What'll I Do," and the title track "Some Enchanted Evening."
Paul Simon recently broke down the magic behind Simon & Garfunkel's classic sound: "With Simon & Garfunkel, we would sing a take together on mic — on one mic. And when we got the take that we wanted, then we would double it individually. I would sing my part individually on mic, and Artie would sing his individually on mic. And when you combine them together, and they would be, y'know, perfectly in sync; that's what Simon & Garfunkel sounded like. That's what the sound was."
Art Garfunkel told us that he's never felt the need to chase fads or adapt to new industry trends: "Well, I'm true to my sense of Simon & Garfunkel, and everything since. A great medium-paced record, if the groove is there, is a wonderful thing. And I sing 'em gluey. I hold my notes and I feel the rock n' roll of my era in my style."
Garfunkel revealed that usually likes to start his day by listening to music in the early morning hours: "I cherish those early hours and it's great to commune with what matters to you before the rest of the world faxes their way into your consciousness. The solitary thing is (laughs) the last shred of sanity in modern life."
Despite being born and raised in New York, Garfunkel admits that he's always been a Philadelphia Phillies fan: "It occurred to me when I was a kid that if you're a New Yorker you don't have to be a Brooklyn Dodger fan or a New York Yankee fan, and those few New York Giant fans. . . not for me. And then one day I saw the Dodgers at Ebbetts Field play the Phillies and I just loved those red uniforms, they were pinstripe and there was Richie Ashburn and Robin Roberts. I thought, 'There's my team.'"
Art Garfunkel admitted to us that after years of being humble about his talents and accomplishments, he's finally reached the point of being comfortable being up front about them: "I am that sound that we know of the last 40 years. Y'know how I look at it? I'm proud of being a really good singer. I want to get that fact up front more than ever. I'm overdue for my straight-out praise. Who does these songs better? I don't want to wait to die before they go, 'Y'know, he wasn't a good singer, he was a very good singer.'"
Like many Simon & Garfunkel fans that love the duo's periodic reunions, the ultimate wish for many is to see the two reunite for their first full-fledged studio album since their 1970 multi-platinum swan song, Bridge Over Troubled Water. Good friend and one of Garfunkel's major solo collaborators, singer-songwriter Jimmy Webb, told us that a Simon & Garfunkel reunion album could only be a win-win situation: "Anything you hear about them is only. . . It's like taking a snapshot on an ongoing train-wreck. I think it would be great for them to make another album, and I think maybe. . . maybe they'll both realize that someday at the same time. There's a complex relationship there; there's a lot I don't know about it, and it would be a great thing, I think a great thing if they for them and the fans if they did another record."
When we last caught up with Art Garfunkel — who has grabbed headlines over the past few years by slamming Simon for refusing to commit to a Simon & Garfunkel reunion — we asked him about the status of his relationship with Paul Simon these days: "I observe myself as a man who is devoted to music and musicianship. And if somebody is your old friend from the old neighborhood, and he's a brilliant musician, you are very deeply connected to him. Because the music has captured you. So, I can see how much a blood brother Paul Simon is because his musicianship is first rate."
During a recent chat with journalist Christine Amanpour, Paul Simon spoke candidly on the collapse of his and Art Garfunkel's friendship and the state of their partnership today: "There's too much damage that was done. Y'know, it's, like, somebody that I've known since I'm 11. So, I understand. I think I understand why it happened, but I think it's best to stay away. . . to stay away for safety sake — and so I do. It just. . . It just. . . it doesn't work. What can I say? It doesn't work."
Recently released is the critically acclaimed Art Garfunkel solo compilation, The Singer. The set, which debuted at Number Seven on Billboard's Folk Albums chart, was compiled with Garfunkel's assistance, and spans his entire career — from Simon & Garfunkel through such solo classics as Angel Claire, Breakaway, Watermark, Scissors Cut — up through his most recent collection, 2007's Some Enchanted Evening.
Art Garfunkel will next perform on December 8th in Wilkes-Barre, Pennsylvania at the F.M. Kirby Center for the Performing Arts.