Happy Birthday, Monkee Micky Dolenz!!!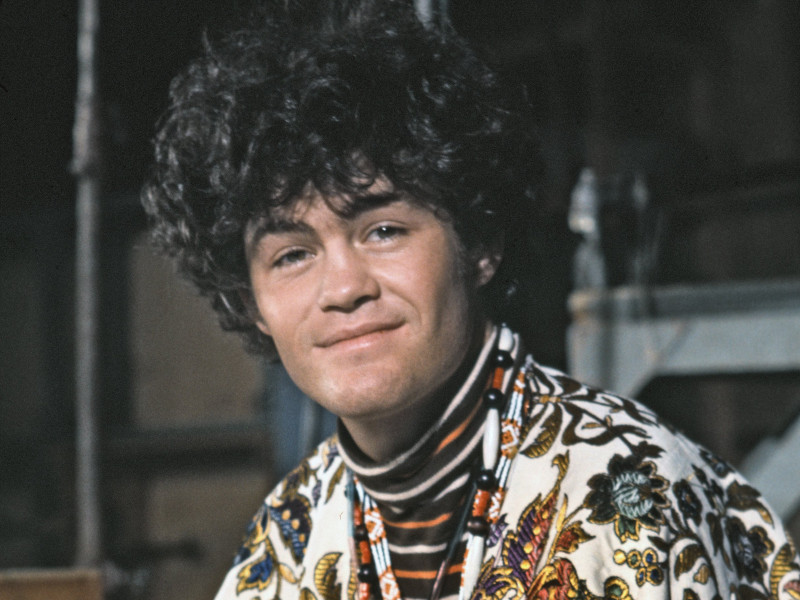 Happy Birthday to the Monkees' Micky Dolenz, who turns 78 today (March 8th)!!! Micky Dolenz will always be best remembered for singing lead on such group classics as "(Theme From) The Monkees," "(I'm Not Your) Steppin' Stone," "Pleasant Valley Sunday," along with the Monkees' first two singles — and chart toppers, "Last Train To Clarksville" and "I'm A Believer."
Dolenz, the sole-survivor of the group, will honor his late-Monkees bandmates on tour this spring. Set for publication on November 7th is I'm Told I Had A Good Time: The Micky Dolenz Archives. According to the announcement, "The book is the result of a multi-year excavation of Dolenz's astonishing personal collection. Over 500 pages, I'm Told I Had A Good Time highlights this treasure trove of photography, artwork, handwritten lyrics, scripts and assorted ephemera spanning the 1940's through the 1970's."
Out now is the Monkees' Headquarters: Super Deluxe Edition, featuring a whopping 69 previously unreleased recordings, including the entire album newly mixed from the original multitrack elements, which were resynched to create the best fidelity version of the album ever available.
On November 14th, 2021 Mike Nesmith wrapped up the final Monkees tour dates in L.A. with Micky Dolenz as part of the pair's farewell tour. Nesmith had been struggling with heart disease in recent years and in 2018 underwent quadruple bypass surgery.
He was the third of the Monkees to pass with Davy Jones dying from a sudden heart attack on February 29th, 2012 at age 66 and Peter Tork dying on February 12th, 2019 at age 77 following a decade-long battle with adenoid cystic carcinoma — a rare cancer of the salivary glands.
In 2021 Micky Dolenz released a Mike Nesmith tribute album, titled Dolenz Sings Nesmith. The set was produced by Nesmith's eldest son Christian Nesmith, who also toured as part of his father and Dolenz' Monkees revue. Dolenz Sings Nesmith features songs written throughout Nesmith's career — including his Monkees years.
Over the years, Micky has appeared in such Broadway, regional, and touring casts of Elton John and Tim Rice's AIDA, Pippin', Grease, A Funny Thing Happened On The Way To The Forum, and Hairspray. In recent years he's also performed a solo revue of Monkees classics with his sister Coco.
Micky Dolenz says that he isn't bothered by the ever present "Monkee" tag, mainly because he stopped reading his own press years ago: "The press, whenever they do an article, of course, they want a long line. They want something to catch your eye, and there's nothing like the word 'Monkee' to do that. Y'know, I don't really pay much attention anymore to be honest. I never read articles that have been written about me. To be honest, I never listen to interviews, I never read reviews."