Happy Birthday, Otis Williams Of The Temptations!!!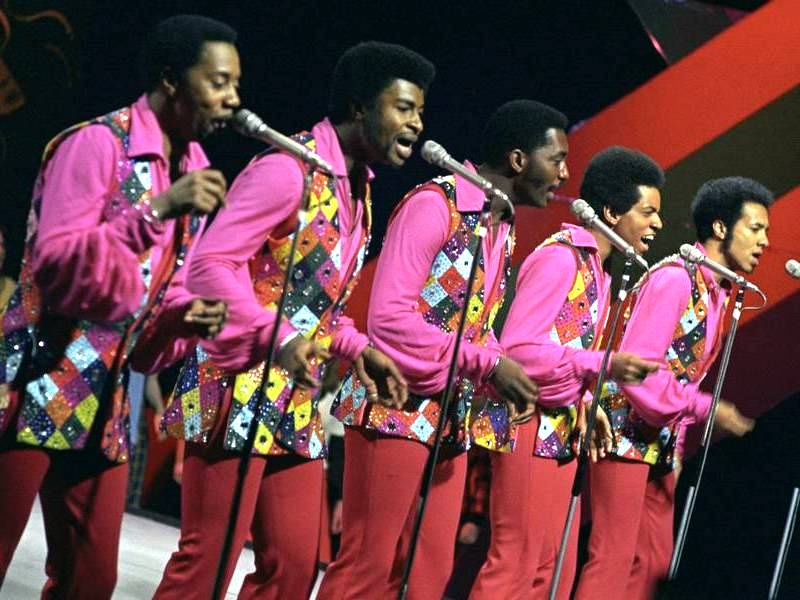 Happy Birthday to Temptations co-founder Otis Williams, who turns 81 on Sunday (October 30th)!!! Williams — who was present at the birth of Motown alongside founder Berry Gordy Jr., Smokey Robinson, and a host of others — is the sole surviving original member of the Temptations still performing with the group. Williams has outlived all of the other members of the Temps' classic lineup: Paul Williams, David Ruffin, Eddie Kendricks, and Melvin Franklin. 2022 saw the release of the Temps' latest studio set, Temptations 60.
Otis Williams recalled after years of struggling with no success, how the Temps found out about scoring their first hit in 1964: "We recorded 'The Way You Do The Things You Do' and went to upstate Michigan and was up there for a number of weeks and came back, and Berry (Gordy) had been trying to find us. They told us 'You guys finally got a hit.' Somebody got the Billboard and the Cashbox and showed us we were in the charts, and David Ruffin and myself sat down and we cried because we had tried so many years of getting there. And we were off and running."
Williams recalled that during the Temps' golden era at Motown, Berry Gordy actually nixed Williams' efforts to write songs for the group while Smokey Robinson was their producer: "One day when Berry got out of his car walking to his office, I had asked him, 'Hey, well I write. When I'm home, can I go into the studio?' And he said, 'No, you just let Smokey write and you be the artist.'"
Williams told us that, in the early days, Gordy stayed hands-on with all the label's artists, but by the mid-'60s he knew better than to fool with the winning team of the Temps and Norman Whitfield — who wrote and produced most of the group's late '60s hits — including "Cloud Nine": "Berry just said, 'Hey, these guys are having hit after hit, I'm not messing with them, whatever they want to come up with and release. . .' — that was it. So Berry, in essence, just stepped aside, 'cause Norman had so many hits on us that he didn't question the success we were having."
Williams shares a birthday with Eddie Holland, Jr. of the songwriting team of Holland-Dozier-Holland. Holland and producer-songwriter Norman Whitfield penned the Temptations' hits "(I Know) I'm Losing You" and "Ain't Too Proud To Beg," but Williams said Motown head Berry Gordy did not want the group to perform songs by the Holland-Dozier-Holland team. Williams said that to this day, he's still a big fan of their work: "I'm still a Holland-Dozier-Holland fan because those guys, those brothers were ahead of their time as far as putting the chords that they were using, the melodies. And when you listen to that 'Reach Out'. . . very strange movement in the chord structure and the melody and that's why those songs are so popular today, they were really were ahead of their time."
Otis Williams admitted to us that he's wondered at times why he's the last original member left in the Temptations: "When Melvin passed, I said to myself, 'Otis, there is a reason why you're still around.' Because it's not like I haven't been sick and it wasn't like I was not there with the rest of us when we broke out having fun like everybody else, you know, but I'm still here. So there's a reason and I guess God said, 'No, there's work that still must be done,' and I'm here. It's hard to explain, but I continue to carry the banner on with God's good graces."
He told us that although he has deep affection for most of the group members who have been part of the Temps, he'll always be bonded most strongly with the Temps' original members — David Ruffin, Eddie Kendricks, Paul Williams, and Melvin Franklin: "It's just a wonderful connection. They live on through the spirit of what we try to do, and (were) just a great bunch of guys. So I'm just happy with the association — even though history has shown that as great as we were, we still had our ups and downs to the point of us parting. But I love them just the same."
The Temptations perform tonight (October 28th) in Nijmegen, The Netherlands at Concertgebouw de Vereeniging.