Happy Birthday To The Kinks' Ray Davies!!!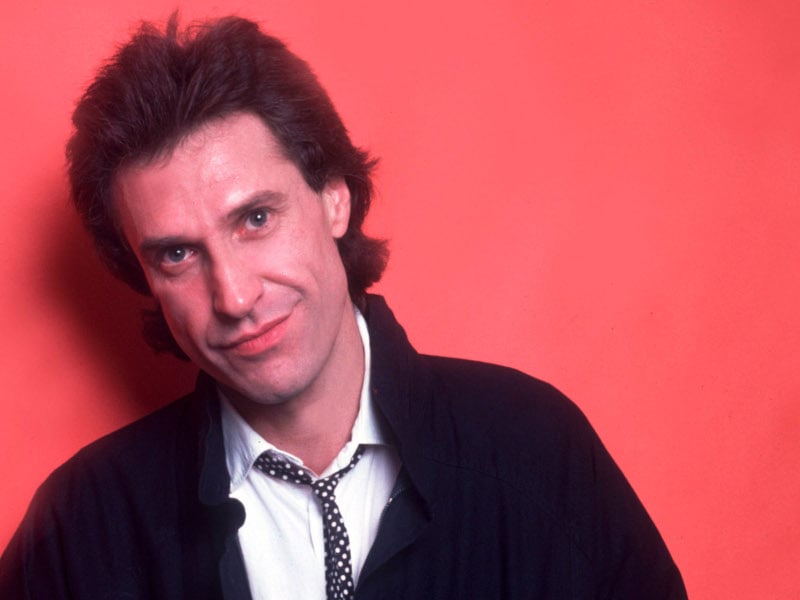 Happy Birthday to Kinks co-founder and main songwriter Ray Davies who turns 79 today (June 21st)!!! Back in March, the Kinks released The Journey – Part 1, the first of a two-part anthology set in celebration of the group's 60th anniversary. The details for when Part 2 will drop and its tracklist are still TBA, but Part 1 features such classics as "You Really Got Me," "All Day And All Of The Night," "Tired Of Waiting For You," "Waterloo Sunset," "Celluloid Heroes," and many more
In 2018, Ray Davies released his latest solo set, titled, Our Country: Americana Act II. Guitar World — the followup to 2017's Americana collection and based on his 2013 memoirs. The new set featured tracks recorded with the Jayhawks, along with Davies revisiting tracks from his discography, from a new rendition of the Kinks' Muswell Hillbillies cut 'Oklahoma U.S.A.' to 'The Real World' from Davies' 2007 solo LP Working Man's Cafe."
In March 2017, Ray Davies was knighted by Prince Charles at London's Buckingham Palace. Davies met with the press after the investiture ceremony, telling The Telegraph, "I don't think of myself as a musician, strangely enough. I'm a creative person. If I had a card, it would say Sir Raymond Davies, creative person. When I started the gig when we had our first hit 'You Really Got Me,' I just wanted to make enough money to go and live in Spain for the rest of my life and paint pictures, and one thing led to another and I ended up here." Davies revealed that he's working on a new musical about siblings, which he admits is "partially inspired" by his rocky relationship with kid brother and Kinks co-founder, Dave Davies.
The Kinks' songwriter joined a long list of rock artists who have been knighted by the Queen, including Paul McCartney, Mick Jagger, Elton John, Rod Stewart, Van Morrison, and British music legend Cliff Richard.
In 2014, Davies was inducted into the prestigious Songwriters Hall of Fame but was unable to attend due to the then-recent death of his sister Joyce. Davies and younger brother and Kinks co-founding guitarist Dave Davies are still in tentative talks to reunite in celebration of the band's — now-long passed — 50th anniversary, but, as usual, accounts of where the pair are at differ with each new report.
Back in 2010, Davies released his star-studded album of duets featuring over a dozen remakes of his Kinks classics, called See My Friends – Ray Davies & Special Guests. Highlights on the set include his re-recording with Bruce Springsteen of the 1981 Give The People What They Want track "Better Things," and the Kinks' 1964 breakthrough hit "You Really Got Me" with Metallica. Also joining Davies on the album are Jon Bon Jovi and Richie Sambora on "Celluloid Heroes," Jackson Browne on "Waterloo Sunset," Billy Corgan for a medley of "All Day And All Of The Night/Destroyer," and the late Alex Chilton — in his final studio recording — tackling "'Til The End Of The Day."
In 2011, it was first announced that Davies and Kinks drummer Mick Avory were busy compiling a new Kinks album, which may feature the first new music from the band in over two decades. So far, no release date has been announced.
Ray Davies, who wrote such legendary Kinks classics as "You Really Got Me," "Waterloo Sunset," "Come Dancing," "Lola," "Sunny Afternoon," "All Day And All Of The Night," "Celluloid Heroes" and many more, insists that songwriting is just as mysterious to him today as it was when he started: "There are no rules to songwriting, and I'd like to think it gets easier because I know more, but the more one does, the more you realize how limitless it is, y'know? There's so many different ways of writing things. There are no hard-and-fast rules, and it doesn't get any easier. It does get a little trickier the more you know. You think you know what you're doing — actually, you don't know what you're doing."