Heart's Ann Wilson Set For Summer Tour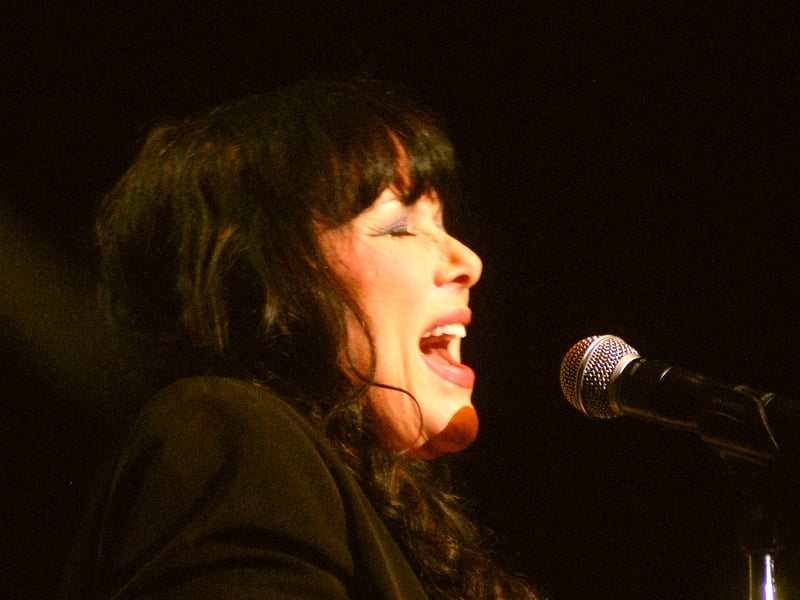 Heart's Ann Wilson is heading back on the road this summer for an 18-city run. She'll launch the tour on July 7th a Toronto's Danforth Music Hall and finish things out on August 30th in Syracuse, New York at the New York State Fairgrounds.
Although Ann Wilson does tackle such Heart classics as "Crazy On You," "Barracuda," "Alone," and "What About Love" in concert, her recent solo sets have primarily been made up of covers — including the Who's "The Real Me," Yes' "I've Seen All Good People," the Black Crowes' "She Talks To Angels," Peter Gabriel's "Don't Give Up," and the Jimi Hendrix Experience's "Manic Depression," among others.
Ann Wilson told us that she's confident that fans are open to see her forge new creative paths beyond Heart's legendary work: "I think that artists are just people, and once you go over the same old ground enough times, you just wanna stray off on a tributary a little bit. Hopefully it's something that really does represent you, so that people will recognize you enough to give you a chance (laughs). I think it's really important for artists to lead the way and to, at least, give people a chance to hear something new. We're not just going over the same ground endlessly (laughs). It's gotta be new."
JUST ANNOUNCED: Ann Wilson tour dates (subject to change):
July 7 – Toronto, ON – The Danforth Music Hall
July 8 – Ottawa, ON – Azrieli Studio
July 10 – Quebec, QC – Festival D'été De Québec 2023
July 12 – Wilkes-Barre, PA – F. M. Kirby Center
July 14 – Northfield, OH – MGM Northfield Park Center Stage
July 15 – Mequon, WI – Rotary Park
July 19 – Des Moines, IA – Hoyt Sherman Place
July 21 – Salina, KS – Stiefel Theatre For The Performing Arts
July 22 – Kansas City, MO – Uptown Theater
July 24 – Chattanooga, TN – Robert Kirk Walker Theatre
July 25 – Nashville, TN – Brooklyn Bowl Nashville
July 27 – Champaign, IL – Virginia Theatre
July 29 – Sterling Heights, MI – Dodge Park
July 30 – Nashville, IN – Brown County Music Center
August 1 – Elk Grove Village, IL – Mid-Summer Classics Concert Series
August 3 – Eau Claire, WI – Pablo Center At The Confluence
August 5 – Kingsford, MI – Lodal Park –
August 30 – Syracuse, NY – New York State Fairgrounds