In Memoriam: Television's Tom Verlaine, Motown's Barrett Strong, And Three Dog Night's Floyd Sneed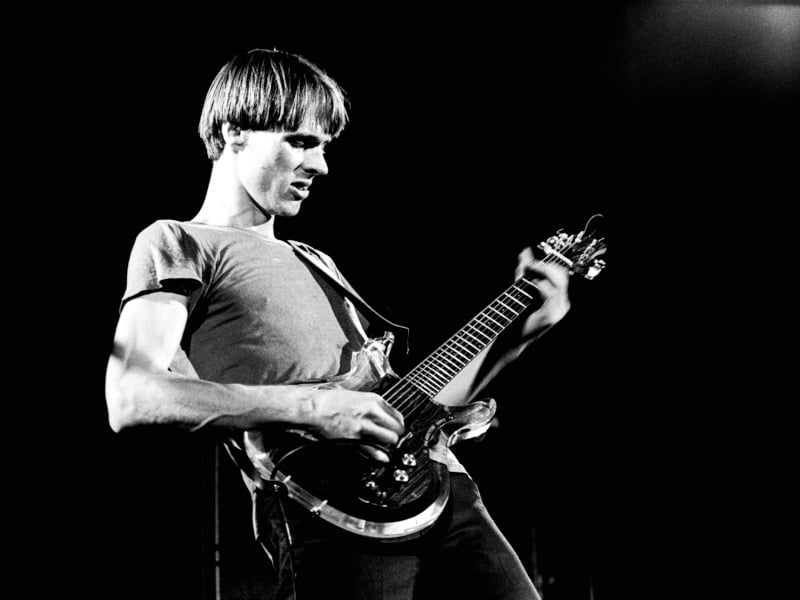 R.I.P. – TELEVISION'S TOM VERLAINE
Punk icon Tom Verlaine, the guitarist and songwriter for the highly influential band Television, died on January 28th at the age of 73 following a brief illness. Jesse Paris Smith, the daughter of Patti Smith, told Rolling Stone, "He died peacefully in New York City, surrounded by close friends. His vision and his imagination will be missed."
Verlaine will forever be remembered for the Television's groundbreaking 1977 debut album Marquee Moon.
R.I.P. – MOTOWN'S BARRETT STRONG
Motown songwriter, producer, and artist Barrett Strong died on January 29th at 81. Strong, who often worked along fellow label legend Norman Whitfield, was behind such hits as his own "Money (That's What I Want)" — Motown's first bonafide hit, which was later covered by the Beatles, Edwin Starr's "War," the Undisputed Truth's "Smiling Faces Sometimes," and Marvin Gaye's "I Heard It Through The Grapevine."
Strong was also responsible in part for a string of Temptations classics, including "I Wish It Would Rain," "Just My Imagination," "Cloud Nine," "Psychedelic Shack" and the Grammy-award winning "Papa Was A Rolling Stone."
Berry Gordy, Jr. issued a statement that read:
I am saddened to hear of the passing of Barrett Strong, one of my earliest artists, and the man who sang my first big hit "Money (That's What I Want)" in 1959. Barrett was not only a great singer and piano player, but he, along with his writing partner Norman Whitfield, created an incredible body of work, primarily with the Temptations. Their hit songs were revolutionary in sound and captured the spirit of the times like "Cloud Nine" and the still relevant, "Ball Of Confusion (That's What The World Is Today)."
My heartfelt condolences go out to his family and friends. Barrett is an original member of the Motown Family and will be missed by all of us.
R.I.P. – THREE DOG NIGHT'S FLOYD SNEED
Original Three Dog Night drummer, Floyd Sneed died on January 27th at age 80. Sneed is best known for his drumming on such seminal group hits as "Joy To The World," "One," "An Old Fashioned Love Song," "Black And White," "Mama Told Me (Not To Come)," "Shambala," "Celebrate," and "Never Been To Spain," among many others.
Three Dog Night co-founder Chuck Negron posted a tribute on Facebook, which reads: "A wonderful man, friend, and musical peer has passed on to the next part of his journey. Floyd Sneed was a unique and powerful drummer and more importantly a kind and special human being. I will always cherish the times he stayed with my wife Ami and I at our home and the hours we spent spinning tales of our youth when we were Kings. I love you Floyd and I will keep you in my heart always."