Jamie Foxx, Kelis, Bill Murray + More!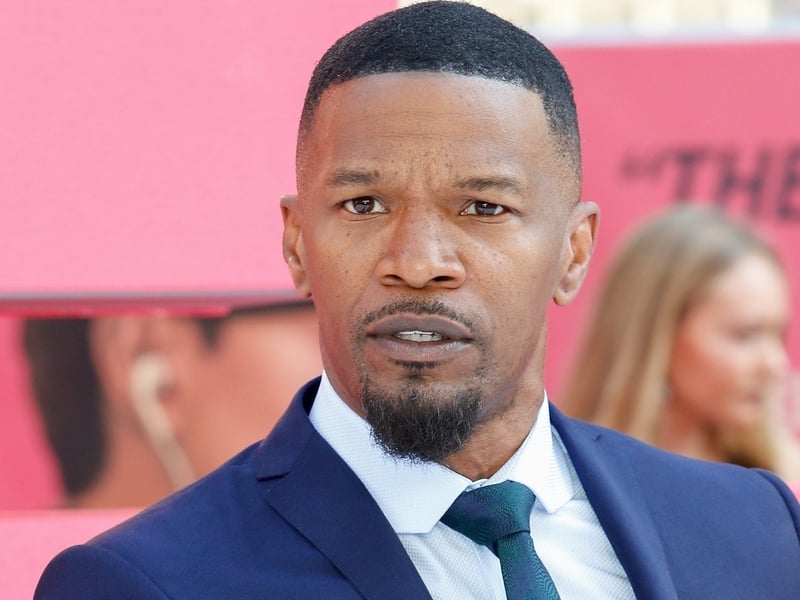 JAMIE FOXX'S REP DENIES CLAIMS THAT HE WAS HOSPITALIZED DUE TO COVID-19 VACCINE: According to NBC News, Jamie Foxx's rep has shut down the rumor that the Ray actor's "medical complication" was due to a COVID-19 vaccine reaction. The "unsubstantiated claim" went viral after gossip columnist A.J. Benza told Dr. Drew Pensky on an episode of the Ask Dr. Drew podcast that Foxx was left "partially paralyzed and blind" from receiving the vaccine.
KELIS AND BILL MURRAY ARE REPORTEDLY DATING: According to The US Sun, the latest celebrity couple is none other than "Milkshake" singer Kelis and Groundhog Day actor Bill Murray. A friend reportedly told the outlet, "They've met up in the States before which got people in the industry talking, and now are meeting up in London while they're both here. They've clearly hit it off." The source added, "Whatever it is that has brought them together, and however unlikely it seems, they are both single and are having fun despite the fairly big age gap." Murray is 72 and Kelis is 43.
LINDSAY LOHAN SAYS SHE IS OVERWHELMED 'IN A GOOD WAY' ABOUT BECOMING A MOTHER: Lindsay Lohan spoke with Allure in a cover story published Thursday (June 8th) about how she's preparing to welcome her first child to the world. "I can't wait to see what the feeling is and what it's like to just be a mom," she told the outlet. "It's overwhelming. In a good way." The Freaky Friday actress also shared the advice she received about raising a child while working in Hollywood from her onscreen mother, Jamie Lee Curtis. "I spoke to Jamie Lee Curtis recently," she said. "And she was like, 'You just bring the baby with you and everything will be fine.'"
COMMON COMMENTS ON JENNIFER HUDSON ROMANCE RUMORS: Al Roker asked Common about the rumors that he and Jennifer Hudson are dating on Thursday's (June 8th) episode of the Today show. The Silo actor, who is from Chicago, did not deny or confirm the reports—but he did smile wide and speak highly of the EGOT winner. "I'll say, speaking of Chicago, she's a Chicagoan, this amazing human being — I've always been inspired by her," Common said. "She's one of the most beautiful people I ever met on the planet. Incredible heart, and she's just dope, man."
MEAGAN GOOD'S EX-HUSBAND COMMENTS ON HER RUMORED RELATIONSHIP WITH JONATHAN MAJORS: Meagan Good's ex-husband, Devon Franklin, appeared on Thursday's (June 8th) episode of The Breakfast Club podcast and commented on the rumors that the Harlem actress is dating Jonathan Majors. "She's happy, that's a blessing," he said. "I don't have any ill will towards anyone in that regard because I don't have any ill will towards myself in that regard. So no, there's no hate." However, Franklin added, "There are feelings, and … I'll leave it at that."