Jennifer Garner, Reese Witherspoon, Elijah Wood + More!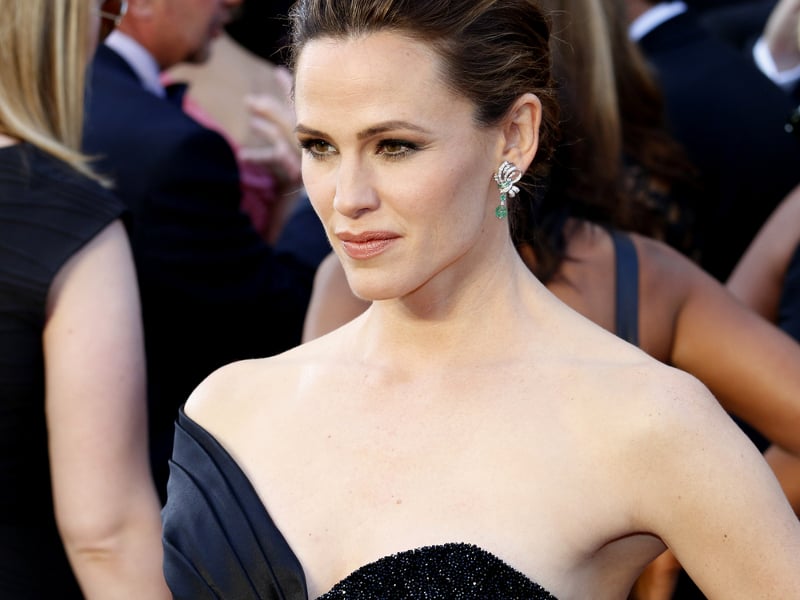 JENNIFER GARNER SAYS 'ALL WOMEN IN THIS TOWN OWE A DEBT OF GRATITUDE' TO REESE WITHERSPOON FOR HER PRODUCTION COMPANY: Jennifer Garner spoke with The Hollywood Reporter at the premiere for her new Apple TV+ show The Last Thing He Told Me. Garner executive produced the show alongside Reese Witherspoon, and shared that she's been getting more involved behind-the-scenes in recent years thanks to the Legally Blonde star. "Honestly, Reese is behind that, she has really pushed me. She said to me a few years ago, 'Nobody is sitting around thinking, what can I shoot in L.A. that's going to have a 50-year-old woman in it?' She's like, 'You've got to create your own stuff,'" Garner said. "All women in this town owe a debt of gratitude to Reese."
ELIJAH WOOD COMMENTS ON NEW 'LORD OF THE RINGS' MOVIES: Elijah Wood told GQ in a recent interview that he's "fascinated" and "surprised" by Warner Bros. announcing the development of more Lord of the Rings movies. "Obviously at the core of that, is a desire to make a lot of money," he said. "It's not that a bunch of executives are like, 'Let's make really awesome art.' And, again, not begrudging anybody because, of course, it is commerce. But great art can come from commerce. So those two things are not mutually exclusive." Wood added that Peter Jackson's trilogy "came out of a passion for these books and wanting to see them realized," and he hopes that the new movies will be made "with reverence for Tolkien's material and enthusiasm to explore it."
CHECK OUT THE TRAILER FOR 'BUPKIS:' On Friday (April 14th), Peacock released the official trailer for the upcoming series Bupkis, starring Pete Davidson. According to The Hollywood Reporter, the show is "a new comedy following Pete Davidson as he attempts to work through unique family dynamics and the complexities of fame to form meaningful relationships. The raw, semi-autobiographical series stars Davidson, Edie Falco and Joe Pesci alongside a star-studded supporting cast in a show that straddles reality and absurdity to best represent what it is to be Pete Davidson." Bupkis is set to premiere on the streaming platform on May 4th.
WENDY WILLIAMS 'IS FILMING' A NEW PROJECT BUT 'IT IS DEFINITELY NOT A REALITY SHOW:' Wendy Williams' rep Shawn Zanotti spoke with Page Six on Friday (April 14th) about the former talk show host's new project. "Getting back to what she loves is something that is important to her. Yes, Wendy is filming…Yes, she is gearing up for something and the specifics of that can't be disclosed as of yet," he said. "It is definitely not a reality show." The comes after Williams was spotted filming at a restaurant in New York City earlier this year.