Jennifer Lopez Celebrates First Georgia Wedding Anniversary With Ben Affleck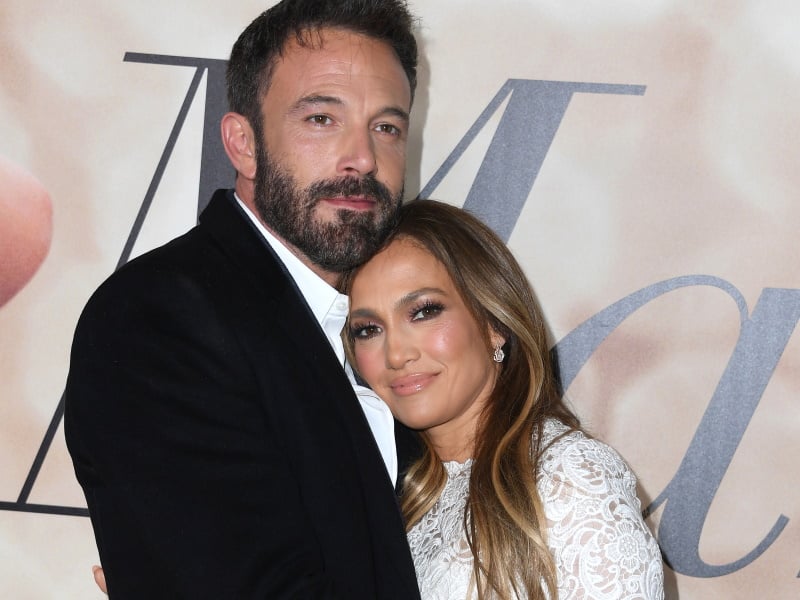 Jennifer Lopez shared never-before-seen pictures from her and Ben Affleck's Georgia wedding to Instagram on Sunday (August 20th), celebrating the pair's one-year anniversary.
One photo shows the Marry Me actress looking at the Good Will Hunting star, as he carries her in his arms. They are both smiling wide in the photo. Another photo shows the pair kissing at night, as fireworks light up the sky behind them.
"One year ago today," she wrote in the caption. Lopez also included lyrics from a new song titled "Dear Ben Part II," which references the first time they were together in the early aughts.
"Dear Ben, Sitting here alone / Looking at my ring ring / Feeling overwhelmed / It makes me wanna sing sing," the lyrics read. "How did we end up here / Without a rewind / Oh my / This is my life…"