Jennifer Lopez Posts A Partial Nude Of Ben Affleck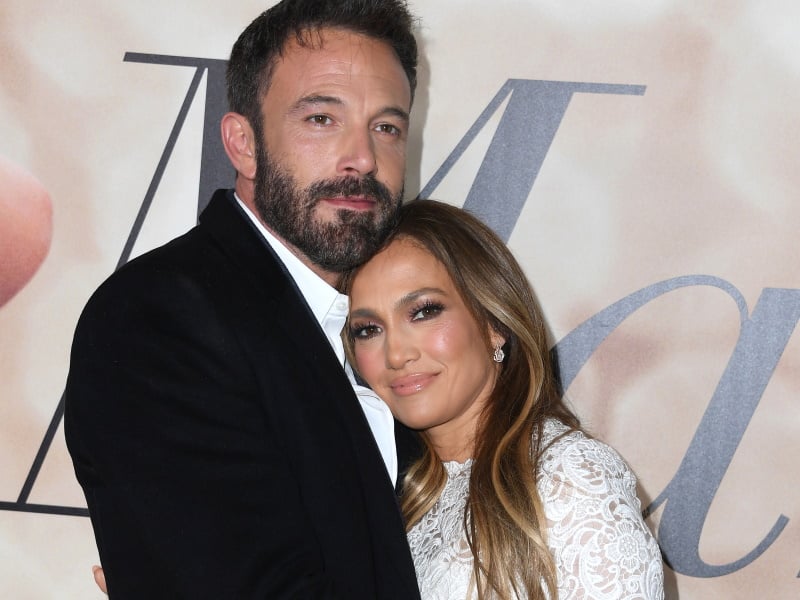 Jennifer Lopez honored her husband, Ben Affleck, on Father's Day (June 18th) this year in her own special way. The Marry Me actress seemingly shared one of the Gone Girl actor's nude selfies in an Instagram carousel—albeit the photo was cropped.
"Daddy Appreciation Post," she wrote in the caption. "Happy Father's Day Papa And Happy Father's Day to all the amazing Papas out there!! We love you and appreciate you more than you will ever know."
Fans lost it in response to the photo, as Affleck's bare thighs indicate he wasn't wearing anything else when he took the shirtless mirror selfie.
"JLo posting what's clearly a nude of Ben Affleck for Father's Day is the funniest thing that I've seen all day," one person wrote on Twitter. Another commented, "can't believe i know what face Ben Affleck makes when posing for a nude."